JMS BMW 3-Series F30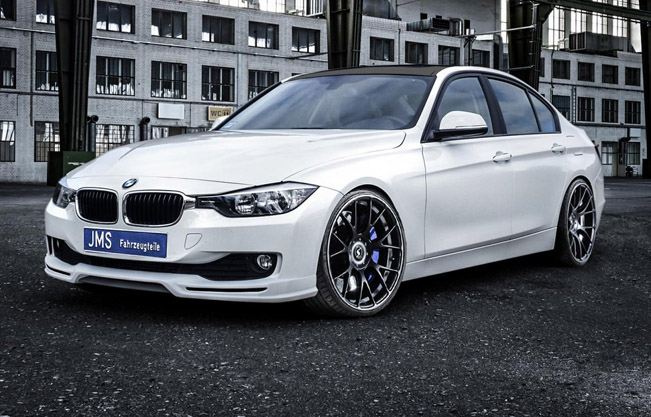 JMS has announced their latest project based on BMW 3-Series Sedan (F30).
The exterior boasts a new front lip spoiler with integrated diffuser - €299 and a KW coilover suspension for €1218, which can reduce the ride height up to 55 mm at the front and 45 mm at the rear. There is also a set of 20" Schmidt Revolution Gambit-style wheels for €2599 equipped with 225/35 R20 front and 255/30 R20 rear tires.
Other parts like speedpedal, chiptuning and exhaust also possible on enquiry. No words about results from the performance upgrades.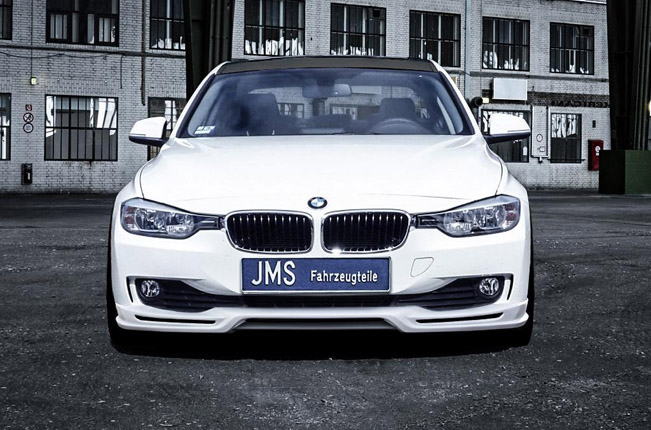 Source: JMS