Jaguar F-PACE Shown via new Teaser Video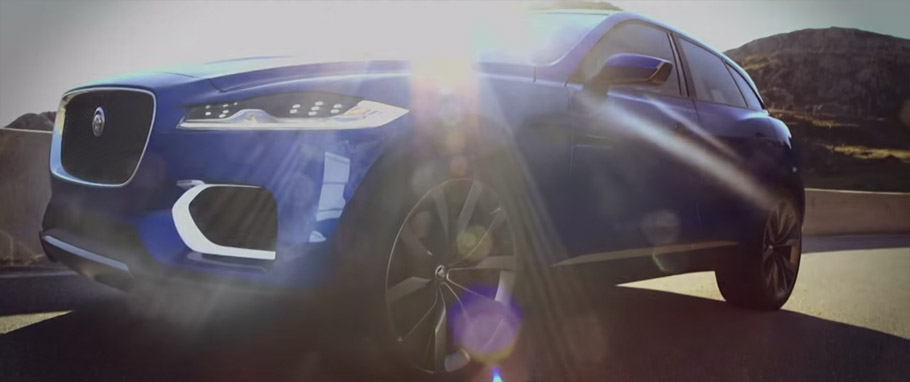 Jaguar F-PACE was teased at first back in January. Since then there were a lot of rumors, renderings and unofficial information circulating around the internet. This is actually the first production crossover in Jaguar's line-up. It is based onC-X17 concept and built around company's Aluminium Intensive Architecture.
An interesting fact is that the concept vehicle won the award for Concept Vehicle Design at the Automotive Interiors Expo in Stuttgart last year. And this fact makes us really impatient to see the production version. Unfortunately, Jaguar wasn't specific on when the car will be officially premiered or where this will happen.
Video Teaser Almost Reveals F-PACE
The news around the Jaguar F-PACE is that it has new teaser video, which shows a little bit more of its untamed nature.
SEE ALSO: Will the Jaguar F-Pace be the Ultimate Sports Car? [VIDEO]
The premiere of the F-PACE is really near … or at least this is what Jaguar is assuring us. There is a lot to see from the video (you can view it below), but in summary the performance oriented crossover is to feature "dynamic and seductive bloodline".
Like any other product in company's range, this vehicle will also perform extremely well. Jaguar is also promising to the future buyers that the crossover will be fitted with intuitive technology and will be practical and suitable for everyday needs. Basically, Jaguar aims to redefine the segment and from what we see here, this is definitely going to happen.
The sporting design of the F-PACE is inspired by the F-TYPE model, representing the perfect balance in terms of style, performance and practicality. All of this will be mixed with spacious and luxurious interior. Also visible in the video are the LEDs used for the headlights, daytime running lights and exterior rearview mirrors.
All in all, Jaguar F-PACE seems to be Jaguar's family car.
Video Source: YouTube
Source: Jaguar