ASI LX570 Invader - ooops INVADER L60
Few weeks ago, most automotive blogs and tuning news sites, including us have exclusively published information regarding the ASI's latest tuning creation, the ASI LX570 INVADER. But according to the latest official information, which comes directly from Satoshi Kondo, the CEO of the Japanese aftermarket expert ASI, the Lexus LX570 Wide Body conversion is a project engineered by Invader Technologies.
To clarify the things even more, Mr. Kondo has dropped few rows of info for the newly created Invader Company.
"Invader Technologies Co. Ltd. is a new performance tuning studio established in Nagoya, Japan in 2009.
Despite being very new, the company is no stranger to the world of high-end performance vehicles: it is created by people who have vast expertise at the top level of world motorsport and high-end luxury vehicles. Invader Technologies is an independent company working in close partnership with the Japanese high-end tuning manufacturer ASI Corp—an established tuner renowned for their work with luxury and sports cars like Bentley and Ferrari. Our companies share customer service facilities and closely collaborate on a number of projects. Moreover, the lead designer for Invader's vehicles is Mr. Satoshi Kondo, CEO of ASI.
But rather than developing tuning upgrades to be sold separately, Invader Technologies is focused on producing complete cars from start to finish, working with the top models of Japanese manufacturers. The studio's aim is to offer its high-end clientele a combination of unsurpassed performance, luxury, cutting-edge design and the highest quality, something that is Japan is respected for around the world and which is summed up in the company's motto: more power, more individuality, more freedom.
All Invader Technologies production facilities are located in Nagoya, Japan. Vehicles branded with the INVADER logo are hand-built by some of the best engineers in Japan, people with racing in their blood, who know what it takes to be a winner. Invader Technologies' tuning studio can be thought of as a luxury boutique, catering to exclusive high-end customers."
Now, with its new, real name – INVADER L60 – officially confirmed, the Lexus LX570 Wide Body transformation is the same off-roader that you have already read about. It boasts a stunning 5.7-liters V8 powerplant boosted to 600 horsepower via a specially crafted supercharger and carbon-tipped performance exhaust unit. On the outside, the top-end ride has aggressively styled wide-body kit reinforced by huge 22-inch alloys wrapped in high-performance tires.
The INVADER L60 is capable to cover the classic sprint from zero to 100 km/h in just 5.5 seconds, before reaching its top speed.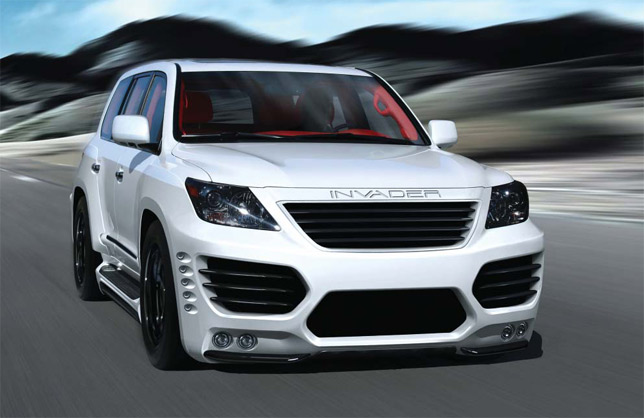 ASI LX570 Invader L60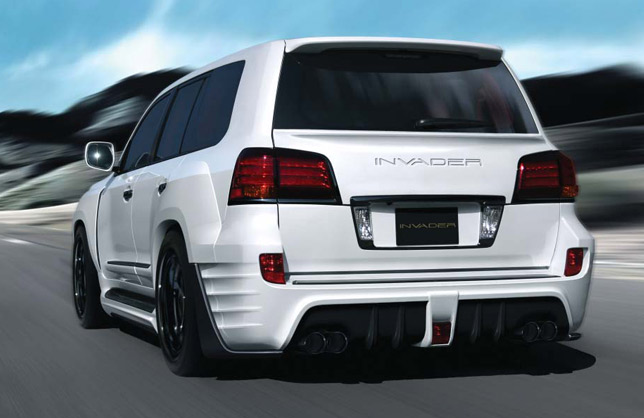 ASI LX570 Invader L60