Hyundai Unveils Santa Fe Zombie Survival Machine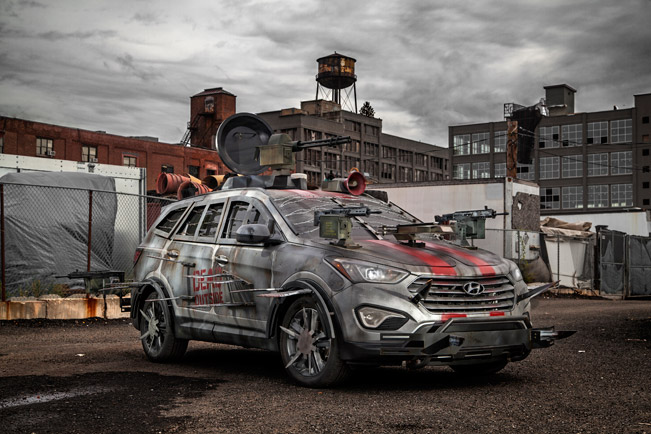 A few days ago the first digitally made images of the Hyundai Santa Fe Zombie Survival Machine By Anson Kuo were revealed. Now, Hyundai is unveiling the ultimate Zombie Survival Machine for real.
Kuo's customized Santa Fe was brought to life by Galpin Auto Sports (GAS) and was revealed on New York Comic-Con. More importantly the car was picked as the winner out of more than 82,500 fan submissions on The Walking Dead Chop Shop configurator app.
The Zombie Survival Machine includes knife blades, an automatic crossbow, razor-wired windows, three machine guns, a samurai sword, aluminum armor and a muffler silencer. All these elements make Anson Kuo's custom Santa Fe Zombie Survival Machine the ultimate car for The Walking Dead fans.
What is more, the car is a great addition to the celebration of the 10th Anniversary of The Walking Dead - Robert Kirkman's Skybound imprint at Image Comics and Kirkman's groundbreaking comic and best-selling graphic novels.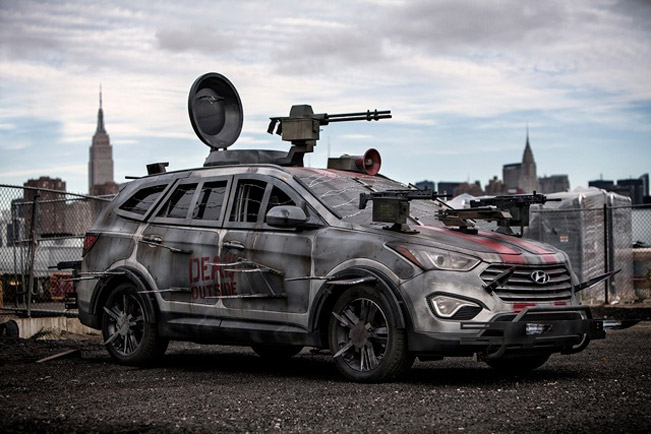 Source: Hyundai