Hennessey McLaren Tune
"From mild to wild" goes the tagline of Hennessey Performance's latest project. It's called the HPE800 and the subject is the mighty McLaren MP4-12C. It takes courage to call the Surrey originating performance car, mild. But Hennessey seem to be determined that the MP4-12C needs more power so that is just what they have done – ramped the power up to 800 bhp. The project also sees a more flamboyant aero package to the vehicle in order to improve downforce. The Hennessey CarbonAero bodywork makes use of a new, center-positioned frontal air inlet with hood extractor. This new design allows room for larger heat exchangers for improved engine intercooling as well as transmission cooling.
"We've been taking fast cars and have been making them faster for over twenty years," said company founder and president John Hennessey. "I spent a lot of time around the new 12C at the 2011 Goodwood Festival of Speed and was very impressed. We're excited to have the opportunity to take a great car and give it our own special performance touch while giving 12C owners a uniquely aggressive appearance".
A more detailed look on things gives away what exactly Hennessey have done with the MP4-12C – upgraded intercooler and air intake systems, enhancement of the ball-bearing turbocharges and adding external wastegates and blow-off valves. Engine management has also been altered and so have the transmission cooler and the clutch systems. A new Hennessey titanum exhaust system has been fitted and finally the whole engine has underwent custom dyno-tuned calibration. All that comes with a warranty from Hennessay.
Other side notes include the CarbonAero body kit, the Hennessey Monoblock wheels with Michelin Pilot Super Sport Tires and a feast of leather, carbon and Alcantra inside.
No tweaks on the suspension have been made whatsoever as Hennessey mechanics find it hard to improve upon it any further. That rises the question: will it really handle all that new found power without any customization? All engine upgrades are set to be sold separately or as overall packs but prices have not been announced yet.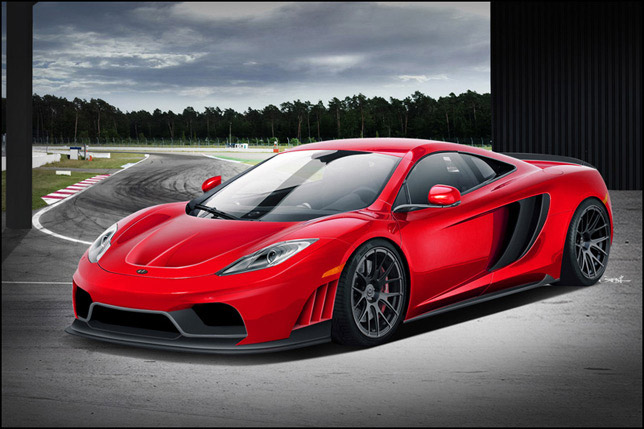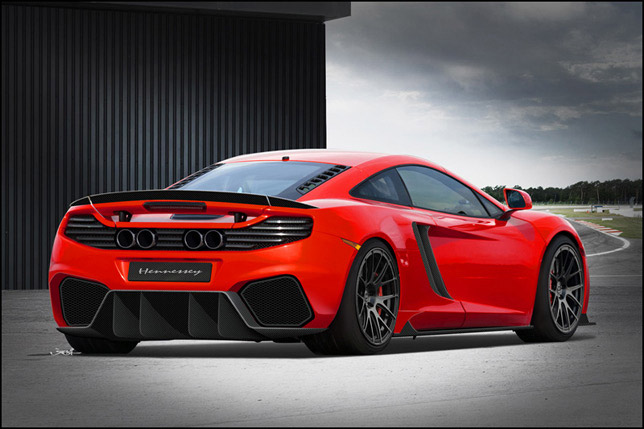 Source: Hennessey