Haiopai Racing - Three Unique Volkswagen Golfs from Cam Shaft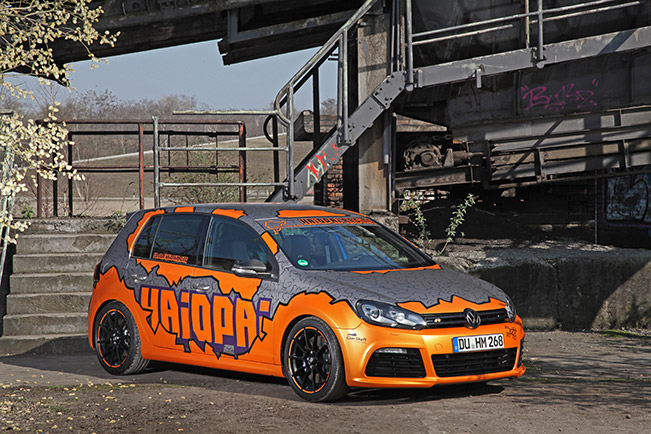 Cam Shaft are famous with their extraordinary good craftsmanship, which is absolutely necessary for the transparency print technology. The tuning company offers full customization for your vehicle including body foil wrap, custom interior and performance upgrades.
"Haiopai Racing" is a group of motorsport enthusiasts, showing their love for the world's most extreme race track - the Nurburgring-Nordschleife. Three extremely tuned and customized Volkswagen Golf VI hit the race track. All of them come with lowered suspension provided by H&R, lightweight wheels fitted with high-performance tires and boosted engines – up to 355HP (261 kW). The result is thanks to a new turbocharger, custom downpipe, complete sports exhaust system and an ECU re-map.
Of course, all three cars come with bucket seats, 4-poing harness, big brake systems and roll-cages. It is always a pure pleasure for a petrol head to take his everyday car to the race track. Still, safety should be highly considered and no compromises should be made.
Other highlights include various carbon fiber elements for the exterior like a new front splitter, rear diffuser and mirror caps. Complete foliation is also present and it is different for all three cars.It expresses the unique taste of the owners and their racing nature.
Source: Cam Shaft