GTA Spano With Official Premiere At Dubai Internetional Motor Show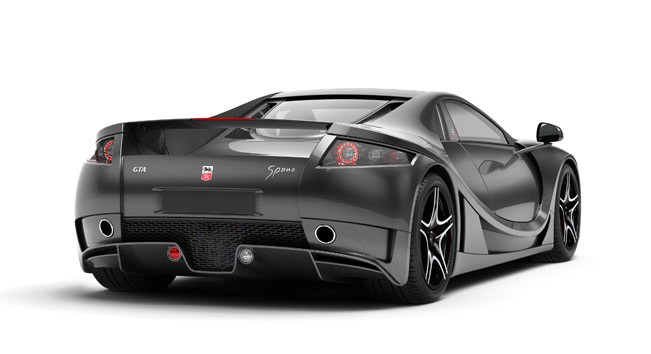 In November the MY2013 GTA Spano will be officially showcased for the very first time in the Arab Emirates at the Dubai International Motor Show. The event celebrates this year its twelfth edition, and will take place between 5th and 9th of November.
The Spanish supercar will be presented among over 600 cars, premieres, concept cars and super cars. However, the manufacturer Spania GTA has great expectation in this fair, because it will be strongly featured with an amazing stand of more than 300 square meters.
What is more, according to the collected data so far, at the spectacular event are expected more than 100 000 visitors. Every single one of them will have the opportunity to see the exclusive GTA Spano, which will be presented with a limited edition of 99 GTA Spano.
The supersports car has the capability of generating huge amount of power. We are speaking about 925 horsepower (680 kW) and 1220 Nm (900 lb-ft) of toque. Almost unbelievable, isn't it?
Nonetheless, it is not a mere illusion, but a proven fact that the Spano accelerates from 0 to 100 Km/h in 2.9 seconds and has a top speed of over 350 km/h. Its chassis offers stability at all times as well as exceptional aerodynamics. It has been created by the combination of carbon fibres, titanium and Kevlar. The latter element offers nothing less but great rigidity and its lightness.
Source: GTA Motor