GSC McLaren P1 Night Glow [RENDER]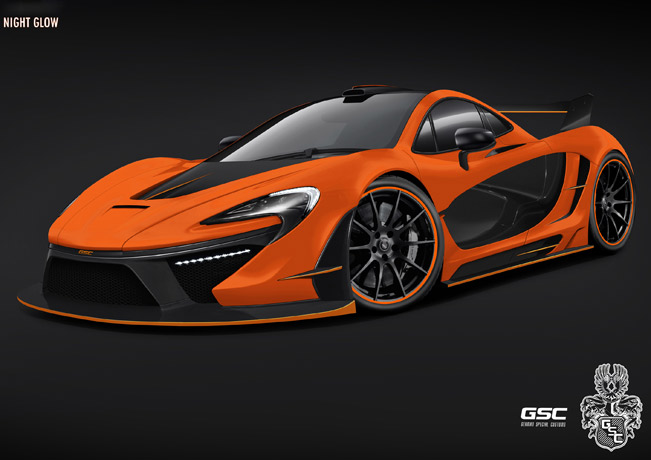 Okay, this is the vision of German Special Customs' (GSC) Jens Engelmann for the McLaren P1, and it definitely is something. That is, it's unique, and orange... but good? We can't tell. Aesthetic blindness some call it.
It's called the "Night Glow" – no, not the rave party you got invited to last month on Facebook – the McLaren over here which is still in draft (render) form. Its fitted with a custom made kit consisting of an apron with a pointy spoiler blade, side blades, and LED daytime running lights. There are also side skirts and a very conspicuous rear diffuser. Moving further back we notice a roof air-scoop and a ridiculously big rear wing promptly called by GSC, XXL. No need for the stock retractable one then? You know, the one that was designed to preserve the car's signature teardrop shape? Okay... The final product is expected to deliver 1000+ hp so all these changes better have some possitive aerodynamic value.
Oh, and probably the most shocking feature here, however, are the exhaust end-pipes which strike us as...well, round.
We'll just sit here for a little bit more staromg at it and see if we can make up our minds about the looks.
Source: GSC