German Special Customs 2013 Mercedes-Benz ML Widebody Kit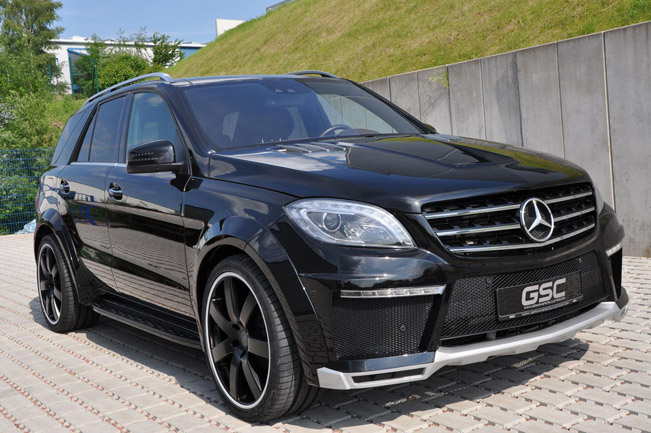 German Special Customs has announced their latest project based on the 2013 Mercedes-Benz ML-Class. The big SUV comes with a complete widebody kit and some other interesting styling upgrades.
The exterior boasts a massive front spoiler lip with narrow ventilation openings for supplying the front brake system with fresh air. Specially manufactured mud guard extensions for the front and rear axles ensure a clearly massive and intimidating appearance. GSC developed a completely new bumper bar including diffuser for the rear side as well as integrated end-pipe covers made of the company's own stainless steel sports exhaust system. The optical modification of ML's body shell is rounded up by a set of carbon covers for the external mirrors.
The stance is improved thanks to an air suspension lowering module and a set of 10J x 22" light alloy wheels fitted with 295/30 R22 tires.
The interior received offers a complete set of ornamental parts made of carbon fibre as well as tailor-made leather/Alcantara solutions for the seats and an upgrade of the speed indicator scaling to 350 km/h.
Source: GSC