G-POWER team showcases a menacing X6 machine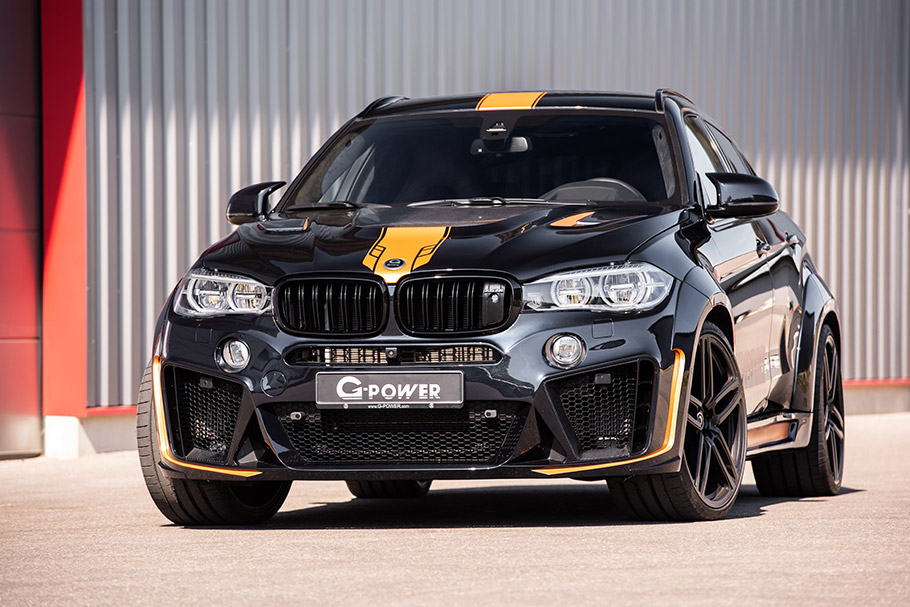 The X6 is still one of the best vehicles in the SUV segment. Since its release this bad boy has showcased numerous technologies, advanced driving dynamics and next-gen gadgets. However, specialists from G-POWER decided to see how much upgrades and imprvements the X6 can carry and deliver us a special project that offers tons of revisions and fine-tuning ideas.
The vehicle is named G-POWER X6 M TYPHOON (F86) and makes strong first impression with its wide body kit. As a true BMW unit, the lucky M6 is aggressive, menacing and confident. However, there were some updates that further enhance this expression: G-POWER team has included widened fenders, front bumper with large intakes, side rocker panels, door trim and rear bumper. Also, there is an optional diffuser, made of carbon-fiber and A Venturi hood that ensures better engine ventilation. And last, but most certainly, there is an optional TYPHOON titanium exhaust with four carbon-coated 102mm tailpipes. Cool!
Furthermore, there are new wheels installed– the well-known HURRICANE RR with five double-spokes in jet black finish. The size you ask? These come in massive 23-inch measurements. Also, the front axle is lowered with a total of 40 millimeters, while the rear one is lowered with 30mm. This was possible, thanks to the new GX6M-RS coilover suspension system that features nine adjustable settings for the shock absorbers and contributes for better handling and stability even on high speeds.
SEE ALSO: Z-Performance updates an already sexy BMW M2 machine
In terms of drivetrain system, G-POWER team has increased the top speed with the revision of the 4.4-liter twin-turbo V8. The heart of the beast features modified turbochargers, G-POWER downpipes and catalytic converters. Of course, there is this G-POWER V3 performance software that works in conjunction with the removed Vmax limiter. Sweet! And in order to celebrate the 35-anniversary of the G-POWER, there are additional badges and goodies that mark the special occasion. However, all the revisions and improvements result on delivering a total of 750hp and 980Nm of torque. Impressive, right? Also, the top speed surpasses 300km/h. Neat!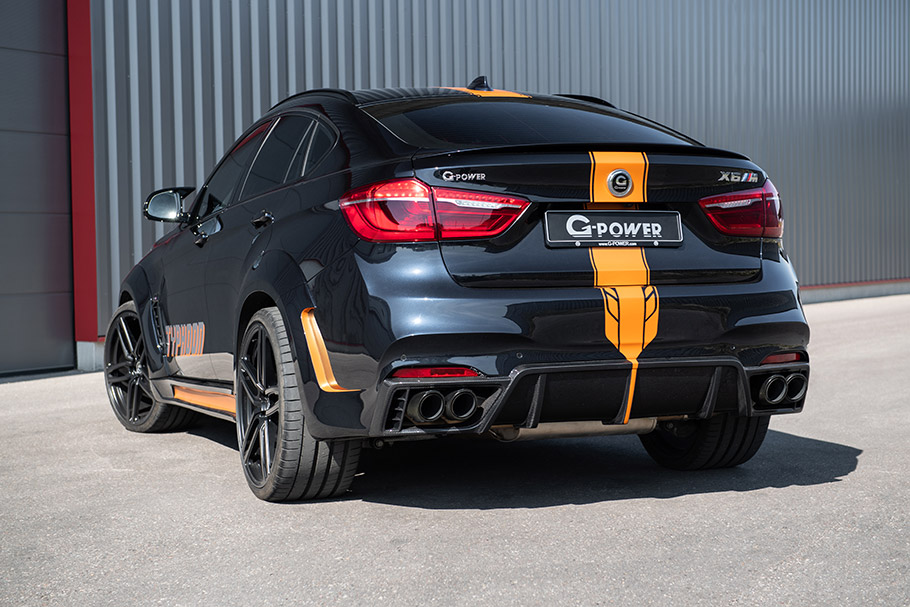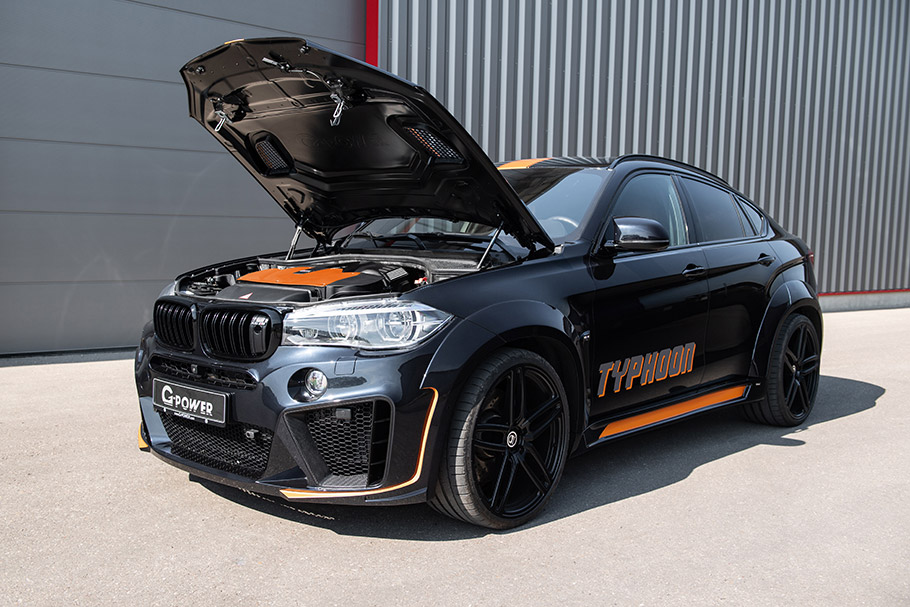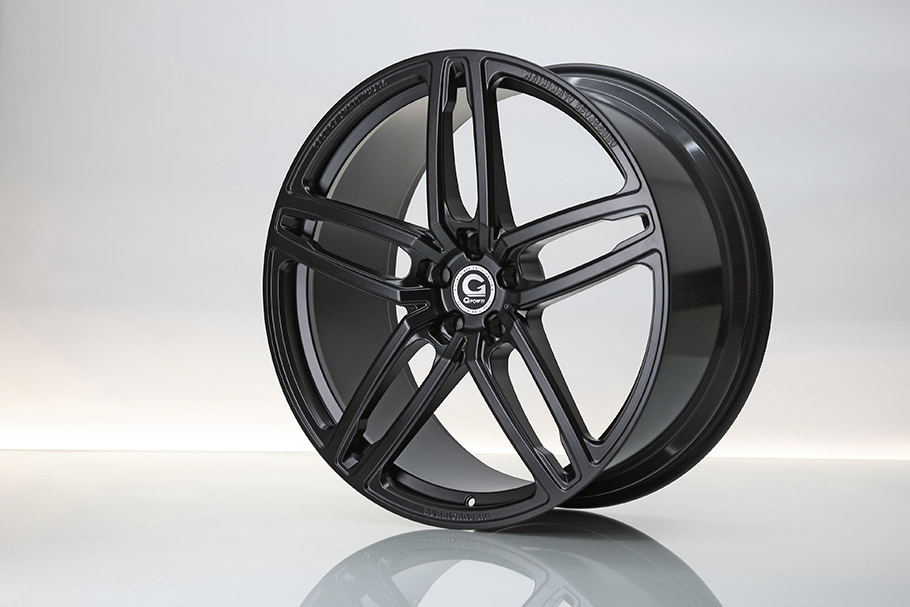 Source: G-POWER