Fuel-Efficient Ford Escape Improves Carbon Footprint With Earth-Friendly Soy Foam Cushions
The Ford Escape and Mercury Mariner are even more earth-friendly for 2009, thanks to class-leading fuel economy and new soy-based foam seat cushions wrapped in 100 percent recycled fabric, the first such seats in the automotive industry.
"As Ford continues to migrate soy-based foam seat inserts across many vehicle platforms, we're improving our environmental footprint by conserving limited resources and reducing carbon dioxide emissions," said Debbie Mielewski, technical leader, Ford Plastics Research.
In addition to the Escape and Mariner, the Ford Mustang, F-150, Expedition and Lincoln Navigator also feature soy-based foam seat cushions.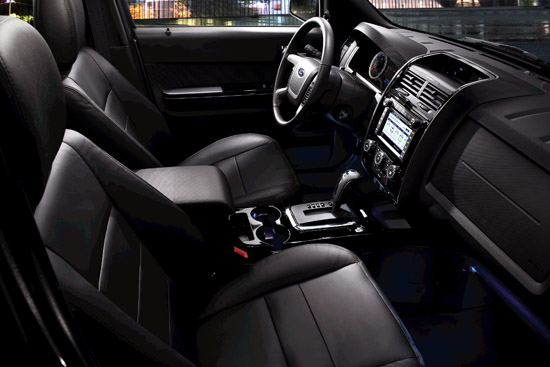 Ford showcased its industry-leading work with soy foams in 2003 on the Model U concept, which featured soy-based seat cushions as well as a soy-based resin composite tailgate.
Now, Ford's Plastics Research team has formulated the chemistry to replace a staggering 40 percent of the standard petroleum-based polyol used in seating materials with a soy-derived material.  This breakthrough will make a significant impact on the environment while reducing dependency on imported petroleum.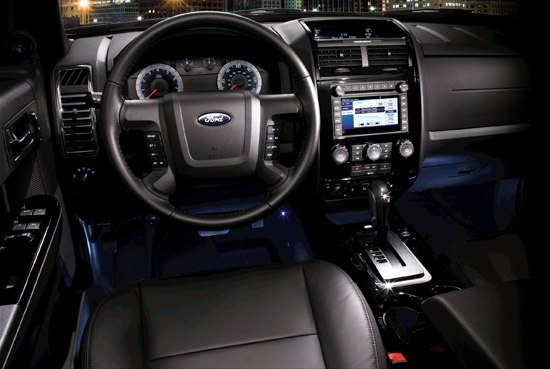 According to the National Institute of Standards and Technology, soy-based products have only one-quarter of the level of total environmental impact of petroleum-based products.  Most automakers today use 100 percent petroleum-based polyol foam.  Each vehicle contains an average of 30 pounds of petroleum-based foam in its seat backs, seat cushions, armrests, instrument panels and headliners.
The 2009 Escape and Mariner also will continue to use the same recycled fabric seating surfaces as the 2008 model.  In 2008, the Escape became the first vehicle to use fabric supplied by Interface Fabrics, Inc., which is produced from 100 percent post-industrial waste - defined as anything intended for retail use that never makes it to the consumer.  This can be anything from plastic intended for pop bottles to un-dyed polyester fibers.
This plastic and polyester is processed, spun into yarn, dyed and woven into seat fabric. Recycling waste otherwise intended for landfills has obvious environmental benefits.  Interface Fabrics estimates that Ford's use of post-industrial recycled materials, rather than virgin fibers, could conserve an estimated 600,000 gallons of water, 1.8 million pounds of carbon dioxide equivalents and more than 7 million kilowatt hours of electricity.
The 2009 Ford Escape and Mercury Mariner also offer a new, 171-hp, 2.5-liter four-cylinder engine with intake variable cam timing (i-VCT) for enhanced fuel economy and performance.
The 2009 Escape and Mariner's new engine delivers a best-in-class 20 mpg (city) and 28 mpg (highway) in fuel economy when equipped with the new six-speed transmission, as compared to the previous model's smaller-displacement 2.3-liter engine and four-speed automatic.
Meanwhile, the Escape Hybrid and Mercury Hybrid remain the most fuel-efficient SUVs on the planet, with a city, highway rating of 34 and 31, thanks to its new 2.5-liter four-cylinder that uses the fuel-efficient Atkinson Cycle for combustion.