Ferrari 458 Challenge Evoluzione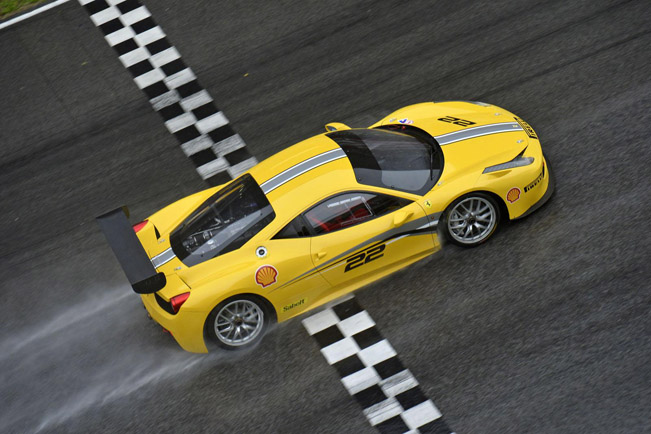 Ferrari has announced the superfast 458 Challenge Evoluzione. It comes with some improved aerodynamics and additional downforce.
The exterior boasts a new front splitter, improved underbody aerodynamics and huge rear wing generating more downforce improving traction of the rear wheels. There is also a race-tuned suspension, an electronic differential and a variety of weight saving components.
The engine is the same – a 4.5 liter naturally aspirated V8 with 570HP (419 kW) and 540Nm (398 lb-ft) of torque.
2014 Ferrari 458 Challenge Evoluzione is expected to hit the market soon and will be eligible to compete in the 2014 Ferrari Challenge.
Source: Ferrari