The Exclusive Vilner Audi S5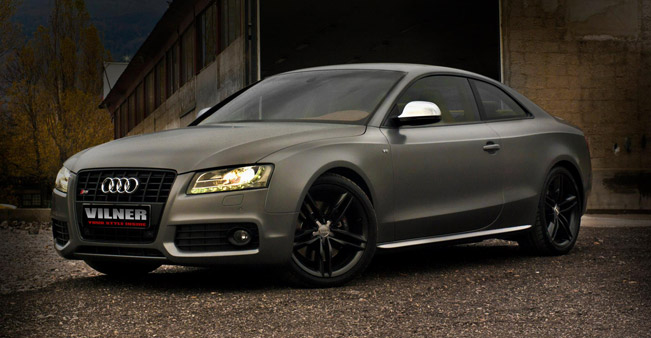 Extremely exclusive is the latest release of the exceptional tuning company Vilner. The tuners had just unveiled the astonishing work on their last project – Vilner Audi S5. And as we all expect – it is breathtaking!
Given that this Audi is powered by a 3.0 liter turbocharged V6 engine, it generates 333 hp (245 kW) at 5500RPM and has 440 Nm (325 lb-ft) of torque at just 2900RPM. Within just 5.1 seconds the S5 can sprint from 0 to 100 km/h. But no figures can adequately describe the supreme free-revving character, the spontaneous response, the continuous power build-up, or the thrilling sound of its engine.
However, the car got even better because of the aspiring tuning that the specialist from Vilner made. First of all they took care of the exterior and painted the vehicle in matt grey. All of the plastic and black details here are painted in Black Piano Varnish, including the alloy wheels.
But what inspires me the most, when I come across a new modification by Vilner, is the interior. Here it has been entirely changed. The designers used black and brown leather and brown Alcantara.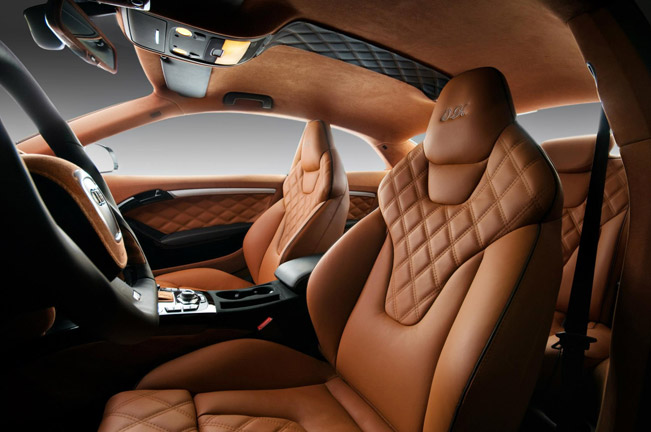 To go even further into details, in the upper part of the seats can be seen an actual diamond double stitching, which speaks for precision of the work and craftsmanship. The same impression leaves the steering wheel, which was additionally modified with complementary elements. Its airbag and rear end are wrapped up in Alcantara.
Furthermore, the middle part of the tunnel was intentionally left black to highlight and separate the two rear seats. The plastic side skirts and the seat are also dressed in Alcantara, and this delivers more comfort and convenience.
At last, the great attention paid to the detail here is seen on the upper part of the seats where embroidery with the initials of the owner can be seen. The handles, which originally were in matt black color, now are made in black piano varnish and deliver more luxurious experience.
Source: Vilner via Facebook