Exclusive New Images Of VUHL 05 Released [TEASER]
VUHL 05 - the Road-Legal Lightweight Supercar was teased back in March and now it is time to see something more of it. Ahead of its official debut at Goodwood Festval of Speed, the brand has released two new images of the upcoming model.
One of them is showing that the car is currently being tested at a secret location. In addition, VŪHL Automotive has confirmed that it has entered into a technical collaboration with Michelin. The latter will support the new sports car with set of new tyres.
Furthermore, the supercar embodies the optimal automotive technology from around the world. For instance, the vehicle's handling has been optimised in the UK, it has been tested and developed in the U.S. and Europe, car bodies will be fabricated in Canada with final assembly conducted by the advanced manufacturing concern in Mexico City.
And if you wonder how VUHL is pronounced, well it stands for "vool" which in turn stands for Vehicles of Ultra High-performance and Lightweight. The company is a child of brothers Iker and Guillermo Echeverria, who have a Mexico City-based design company.
Unfortunately, we will have to wait until official debut for more information about the vehicle, because no additional information has been disclosed so far. However, you can enjoy the latest two teaser images of the car, showing a glimpse of its powerful exterior stance.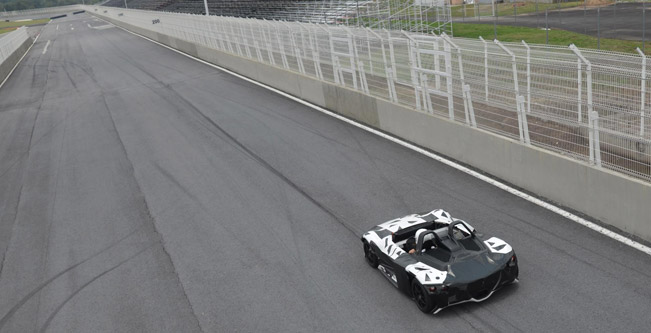 Source: VUHL