EXCLUSIVE: Carlsson Mercedes-Benz CK35 Enhanced by Overdrive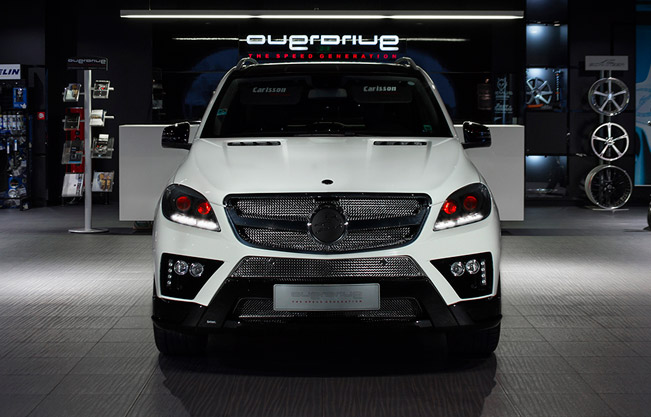 As a basis for the exceptional Carlsson Mercedes-Benz CK35 served the 2012 ML350 BlueTec model which in general is a very impressive vehicle. However, the tuners from the Bulgarian company Overdrive managed to make it even more exclusive by adding to the Carlsson modification its magical touch.
Basically, what they have done here is to add a magnifier in each headlight. When the latter is in regime "daylight" the magnifiers send out red beam. In addition, the tuning specialists have also mounted LED daylight running lights in the headlights.
Next, the original door handles and the rearview-mirrors were repainted in Black Piano Varnish. On the sunshades was embroidered "Carlsson" and for easier control, to this Mercedes-Benz was added a rear-view camera.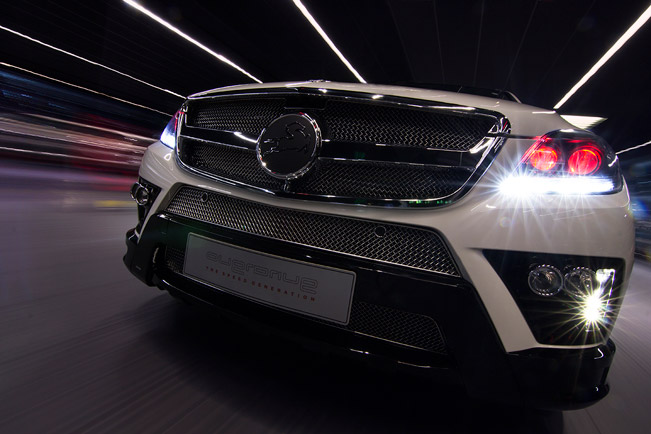 Nevertheless, let's not forget that all of this is an additional tuning over the original one done by Carlsson. Its exterior package includes the following: addition for the front bumper with two chrome grills, additional headlights for fog and LED daylight running lights mounted in the bumper, central chrome grille with "Carlsson" badge, side doorsteps, addition for the rear bumper with diffusor, end muffler on the exhaust system with two tips.
At last but not least, to the ML350 was added also a power enhancement via ECU Programming performed by Kleemann. After it, the horsepower of this SUV was increased up to 320 (235 lb-ft) in comparison to the original 245 hp (180 lb-ft).
Photographer: Deyan Yordanov
Source: Overdrive