EKS Audi S1 - FIA World Rallycross Championship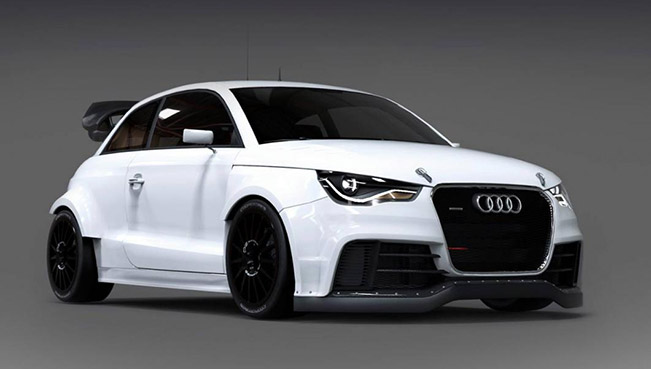 EKS has unveiled their Audi S1 Race Car, which will take place in the 2014 FIA World Rallycross Championship. It comes with extreme tuning including entire chassis and engine rework. There is also a complete body package and huge rear wing.
EKS Audi S1 Race Car will be drive by Mattias Ekstrom and Pontus Tidemand. Both drivers will have on their disposal over 600HP (447 kW) from a turbocharged 2.0 liter four-cylinder engine. It will be connected to a dual-clutch sports transmission and all-wheel drive system. 0-100 km/h in 1.9 seconds and a top speed of over 250 km/h (155 mph).
The exterior of EKS S1 features widened front and rear aches in order to accommodate the huge racing wheels fitted with ultra-performance slick tires. There is also a new carbon fiber front splitter, modified front and rear hoods and a new rear diffuser. The two-part rear wing provides additional down force for the rear axle at high speeds.
"This year our plans are to complete as much research and development of the car that we can for the future. Our goal is of course to build the best car.", commented Mattias Ekstrom.
Still, there is no other official information, but full details will be released in the beginning of the next month.
Stay tuned!
Source:EKS