DMC Develops Stage 4 Program for Lambo Huracan that Gives it 1088HP!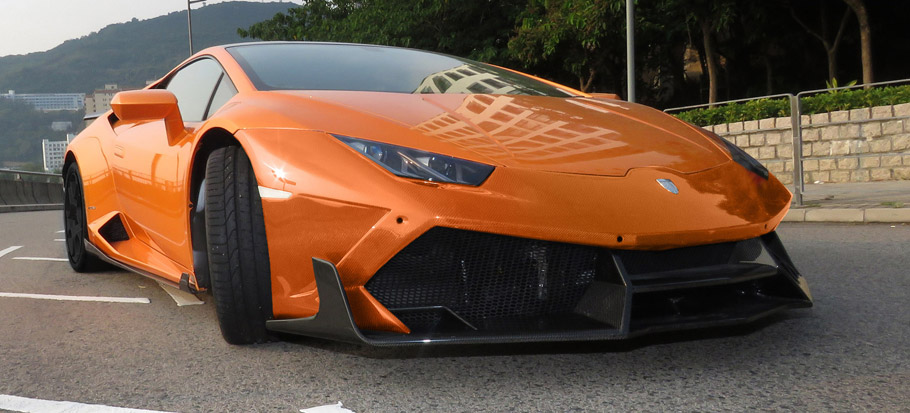 Lamborghini Huracan Limited Edition LP1088 E-GT by DMC is a great example how a car that is regarded as perfection can strive for more. The tuners at DMC have been obviously busy creating a boost-kit for this Lambo, since it has brand new looks and power under the hood. Luckily, they didn't change only the power output, but also the E-GT Huracan speeds up faster than before. Follow my thoughts if you want to know more.
Stage 4 Kit or the Limited Edition Lamborghini Huracan LP1088 E-GT by DMC
DMC LP1088 is a customization kit that is versatile in many aspects. First, it features a full body package that is so to say … very aggressive. Precisely, it adds in-house made bumpers, at the front and at the rear, which entirely replace the original ones.
SEE ALSO: DMC Lamborghini Huracan LP-610 Gets its Stage3 Package
At the sides, we see new skirts, while the back is adorned by a rear diffuser and those beautiful rear wings. To improve the handling further, DMC developed new spoiler, which is adjustable in three angles: GT Mode, Cruise Mode and Fun Mode.
Faster Than Before?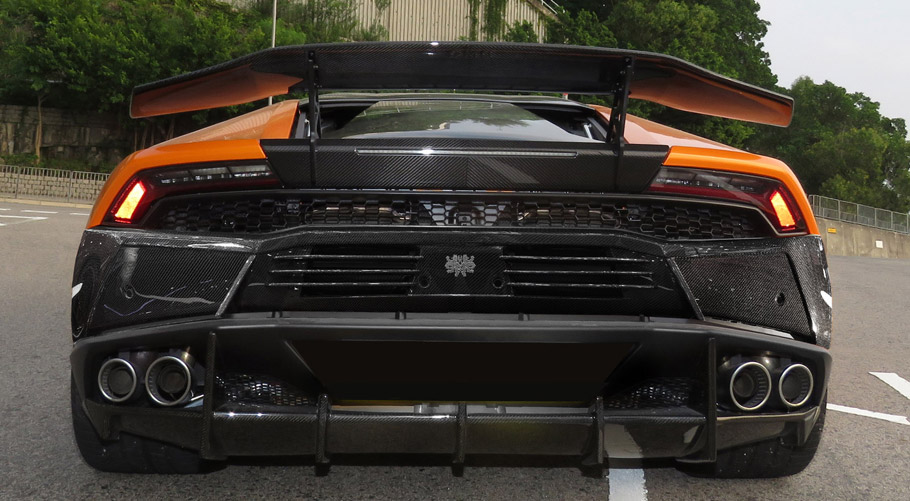 Of course it is faster than before! The twin turbo charged V10 produces 1,088 hp (800 kW) and 1000 Nm (738 lb-ft) of torque. These numbers are the main reason for the better acceleration time for the 0-100 km/h sprint, which is now estimated at 2.69 seconds. The maximum speed is 345 km/h.
Interior
The interior of this particular Lambo isn't shown in details in the gallery below. However, DMC has ensured us that interior features the softest Italian leather with custom stitching patterns, mixed with one-off carbon parts. There are also special floor mats with customer's initials, custom pedals, door panels, central console as well as firewall modifications.
Wheels on Fire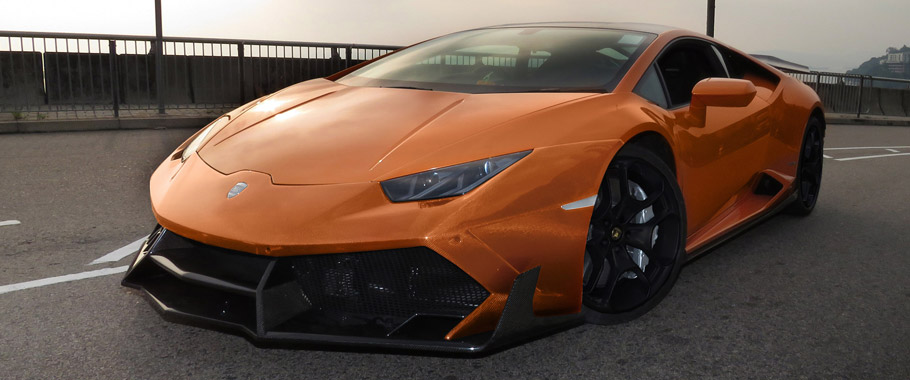 DMC have chosen for the LP1088 project forged alloy wheels in the size of 9×20 and 12.5×21 inch at the front and rear respectively. Then, the alloys were shod with Pirelli P-Zero tires in the dimensions of 245/30R20 at the front and of 325/25R21 at the back.
Wonder if there will be more to see from DMC? Seems like they have surpassed any limitations.
Source: DMC