DMC Impress With Bentley Continental GT DURO China Edition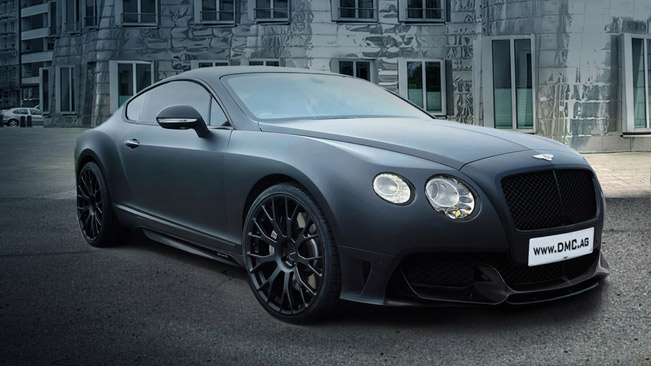 DMC have a weakness for British exotics, and their latest revelation seems to support that. It's a Continental GT called the DURO on the streets of China. Hence, the China Edition tag as well.
To start off, there's a really cool bumper at the front. It fits all models from 2012 on. With it the Continental is 2-inches longer than it would normally be. A closer inspection should reveal a pair of daylight running LEDs as well. Moving on to the side view, we find new side skirts that are actual winglets. They work for us visually, but are they any good in improving the aerodynamics. DMC seems to think so. The rear bumper is also new: more muscular, carbon fibery, it's supposed to really leave an impression. The carbon fiber diffuser bellow adds even more downforce. Let's not forge to mention the diamond-forged 22-inch rims all wrapped in 295/25R22 tires. Compared to the silvery paint of the China Edition, these wheels with their matte black finish look like black wholes ready to suck you in.
It's not all show and no go though. Well, it never was (it's a Continental GT for goodness sake), but GMC have added even more power. Because of the titanium exhaust system, the sport air filters and the optimized electronics, the DURU's power output has been rated at 672 hp and 780 Nm of torque. DMC's estimates on the 0 to 60 acceleration read 4.5 seconds. The new top speed: 202 mph. Ouch!
Source: DMC