D2Forged Gives Mercedes-Benz SL63 AMG New Look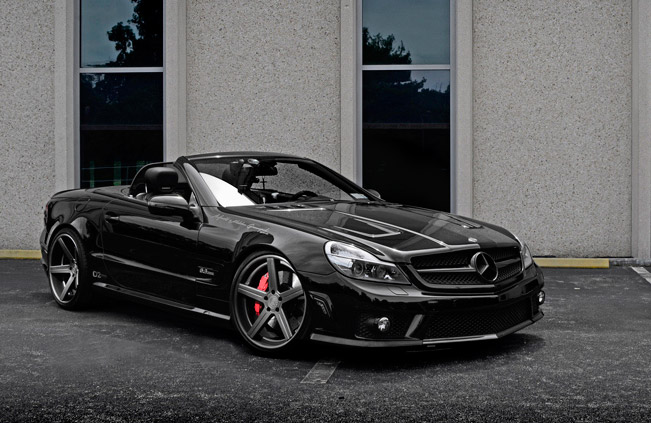 One of the most impressive vehicles in the current automotive industry is undeniably the Mercedes-Benz SL63 AMG. With its perfect forms, accentuated lines, unique shape and potent power, the car is surely a true production masterpiece.
Originally it is powered by the 6.3-liter V8 engine which produces 518 horsepower (380 kW) nearly 800 Nm (590 lb-ft) of maximum torque. Thanks to it this Mercedes-Benz is capable of covering the sprint from 0 to 100 km/h in only 4.3 seconds.
The tuners at D2Forged wheels have decided to take the vehicle to a completely different level, but for this task they needed the help from the specialists at New York's Martino Auto Concepts. Thanks to their assistance, they have equipped the SL63 AMG with brand new set of CV2 Deep Concave Wheels.
To be more precise, they are in 20" dimensions – 20x9.5″ at the front and 20x11″ at the rear. The design of the wheels include Matte Black Center, Outer Lip and Inner Barrel Finish.
The result is breath-taking, because the modification literally put the car on a completely different planet in terms of looks and stance. In addition, the vehicle has received a full on body colormatched paint job for the reflectors, fender grills, hood vents, front grille, door handles and fog lamp bezels.
At last, the whole blacked out theme was rounded off and additionally accentuated by Lamborghini Rosso Vic Pearl finish for the brake calipers. They definitely stand out at first glance. All in all, the end result is an all mighty great D2Forged Mercedes-Benz SL63 AMG that looks more than stunning.
Source: D2Forged Wheels