BBM Motorsport Tunes Chevy Corvette C7 to 700HP and 1233 Nm [w/videos]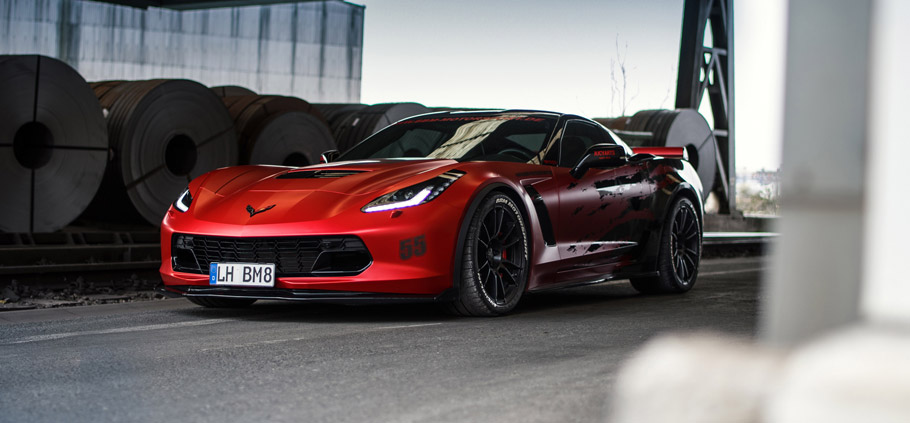 BBM Motorsport has been working lately on the special Chevy Corvette C7 Z06. The result is impressive, starting with the new looks of the car and ending with the uprated engine output. In other words, they have managed to make an outstanding vehicle even more exceptional.
The current project is based on the fourth generation Z06 and to start with the appearance, what we see is a beautifully done vinyl wrapping done with the help of the car-wrapping specialist SL Premium. The bi-color theme is looking fantastic, isn't it?
SEE ALSO: Chevrolet Corvette Grand Sport Collector's Edition VIN #001 to be Auctioned for Noble Cause 
Then this stunning sports car received brand new front spoiler, which by the way can be ordered in either in carbon flash metallic finish or in visible carbon fiber. At the back we can spot the Capristo exhaust system made by BBM Motorsport which features CES-control system. Here an H-pipe replaces the main catalytic, and therefore the result is more aggressive sound.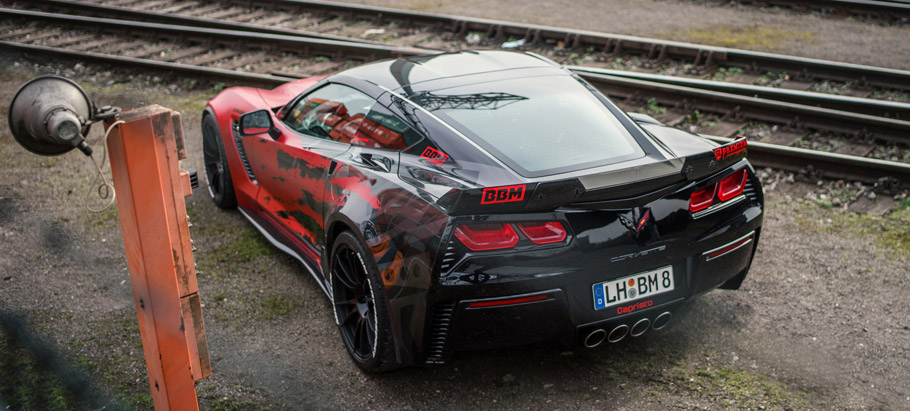 Rounding out the exterior design modifications are the fancy Ultraleggera rims in 19- and 20-inches. They were wrapped with the appropriate low-profiles.
At last but not least is the addition of the air intake system as well as the software optimization. Combined, these two means result in an extra 40 HP and 30 lb-ft. The result is spectacular: Corvettes' Z06 rear axle would now handle the impressive 700 HP (515 kW) and 1233 Nm (910 lb-ft) of torque.
Don't miss these exclusive BBM Motorsport videos showing more about the exclusive Corvette C7 project.
Videos Source: YouTube Source: BBM Motorsport