Loeb, Elena and Citroen: Champs on All Types of Terrain
The outcome of the 2009 Rally Norway went all the way down to the wire, but Sebastien Loeb and Daniel Elena ended up securing their 49th world class win after a thrilling clash with Mikko Hirvonen and Jarmo Lehtinen. The event saw the Franco-Monegasque pair claim their first ever success in Norway, taking the total number of different WCR rounds they have won to 20, and also establishing a new outright record for the series. Dani Sordo and Marc Marti finished fifth to maintain Citroen's lead in the Manufacturers standings.
The third and final leg of the 2009 Rally Norway was also the longest. The day's programme featured 126km of competitive action, and the two loops of three stages to the east of Hamar set the scene for the finale of the fight between Sebastien Loeb and Mikko Hirvonen who have been battling hard since Thursday evening's start.
With an overnight lead of just 15 seconds to its name, the Citroen pair was in no position to control from in front, and the day started with them losing 5.3s to their rivals on SS18 (Valer 1): "A snowplough had been through and I found myself having to sweep aside the layer of loose snow that was covering the ice. I drove well, but there was nothing much I could about it." On Elverum 1, Sebastien profited from a clearer run to retrieve 6.1s, before dropping another 1.2s on Budor 1. Even so, the five-time World Champion was pleased to return to service with his cushion at the top basically unchanged: "We managed to match Mikko's time for the three stages, so we more than limited the damage. The closer we get to the end of the rally, the harder it will be for him to bridge the gap. That said, I don't really know what sort of conditions to expect for the second pass…"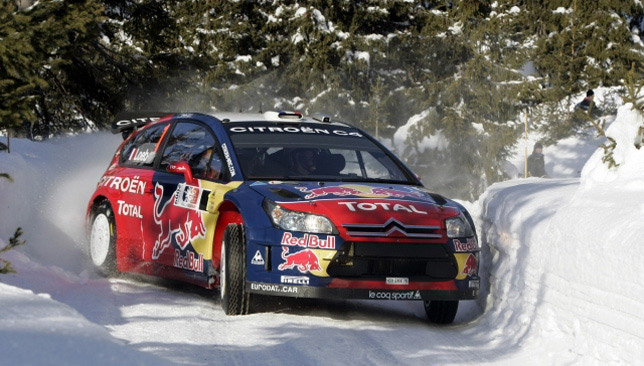 After the 30-minute break for service, competitors headed back out to Valer where Hirvonen was once again the faster of the two drivers, and another strong drive on Elverum 2 saw the Finn close to within 7.7s of Loeb with only one test remaining. This meant that the second round of the 2009 World Rally Championship would be settled on the 19.74km Bodum stage, a test reputed for its long straights which enable the cars to exceed the 200kph mark!
Despite the reassuring split times that were coming through, the tension was palpable in the Citroen camp, but the engineers and mechanics were able to show their joy at last when Daniel Elena radioed to confirm they he and Sebastien had completed the final stage unscathed: "It's sometimes nice when it's stops," he announced after they had claimed the fastest time to win Rally Norway by less than 10 seconds.
"Mentally, this has been a very tough rally. It got very tense when I learnt that Mikko had narrowed the gap on this morning's first stage, but we didn't ease up, even if that did mean having one or two hairy moments! Going into the last stage, I knew that even a small mistake would ruin all the hard work we have put in this weekend. Everything turned out well, however, and it's great to have won this rally for the first time," beamed Sebastien afterwards. "It's been a fantastic rally and the conditions were perfect form start to finish. Our C4 WRC was a big ally, too, in terms of both its performance and its reliability."
Dani Sordo started the day in fifth place and held position to the flag to achieve his objective. "It wasn't an easy day. Our aim was to make sure of scoring Manufacturers' points for Citroen but I wasn't one hundred per cent relaxed this morning, especially on the first stage where I was using my pacenotes from 2007. I went better second time round and I am pleased with this afternoon's result which means Citroen stays 10 points clear at the top of the table."
With a score of two wins from two to kick off his team's 2009 campaign, Olivier Quesnel was very upbeat about the way the year has started. "We began the weekend as outsiders but the rally unfolded much the same way as it did in Finland in 2008," pointed out the Director of Citroen Sport. "Hats off to Mikko Hirvonen. He put up a great fight, and I think both drivers were at the same level here in Norway. It was very close. By winning their 20th different World Championship round, Sebastien and Daniel have provided further evidence of their extraordinary versatility. Dani also had a good run. We held him back a bit today because it was vital for us to make sure we scored points if ever Sebastien hit a problem. Once again, he has made a key contribution to Citroen's overall result."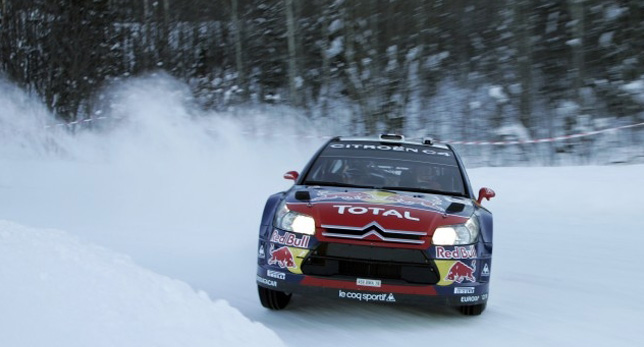 Fastest stage times Day 1 : SS1 : P. Solberg (Citroen Xsara) – SS2 : M. Hirvonen (Ford Focus) – SS3 : S. Loeb (Citroen C4) – SS4 and 5 : M. Hirvonen – SS6 et 7 : P-G. Andersson (Skoda Fabia) – SS8 : M. Hirvonen – SS9 : S. Loeb. Day 2 : SS10 to 13 : S. Loeb – SS14 : H. Solberg (Ford Focus) – SS15 and 16 : JM. Latvala (Ford Focus) – SS17 : S. Loeb. Jour 3 : SS18 : M. Hirvonen – SS19 : S. Loeb – SS20 to 22 : M. Hirvonen – SS23 : S. Loeb. Best performers : S. Loeb, 9 fastest times – M. Hirvonen, 8 – JM. Latvala and PG. Andersson, 2 – P. Solberg and H. Solberg 1. Leaders : SS1 : P. Solberg – SS2 : M. Hirvonen – SS3 : S. Loeb – SS4 to 8 : M. Hirvonen – SS9 to 23 : S. Loeb.
Final overall classification 1. Loeb/Elena Citroen C4 3h28'15''9 2. Hirvonen/Lehtinen Ford Focus +9''8 3. Latvala / Anttila Ford Focus +1'21''8 4. H. Solberg/Menkerud Ford Focus +3'33''5 5. Sordo/Marti Citroen C4 +3'52''0 6. P. Solberg/Mills Citroen Xsara +6'25''4 7. Wilson/Martin Ford Focus +6'35''6 8. Aava/Sikk Ford Focus +6'49''1 9. Ostberg/Unnerud Subaru Impreza +10'00''5 10. Ogier/Ingrassia Citroen C4 +12'49''8 11. Novikov/Moscatt Citroen C4 +15'21''0