Celebrities and Mercedes-Benz
If you have always wondered about the celebrities who drive your favorite vehicle, here you can have a glance at four of the well known super-stars. Not surprisingly they have chosen Mercedes-Benz as their transportation method, but this choice may speak about their personalities as well. Let's have a sneak peak:
Pharrel Williams and Mercedes-Benz SLR McLaren
This beautiful car costs Pharrel Williams the amount of $455,000. What's so special about the vehicle is that it has the impressive supercharged 5.5L V8 engine. The top speed of the car goes to 207 km/h and without a doubt we can affirm that the front man of N.E.R.D loves to drive it around Virginia Beach. This special car definitely expresses the unique style of the co-creator of the fashion lines Billionaire Boys Club and Ice Cream. Unquestioningly this unique combination of Mercedes-Benz and its Formula 1 partner McLaren can impress everyone with unique pioneering developments, very high performance and also with big levels of safety and practicality. For sure the celebrity counts on good style and security!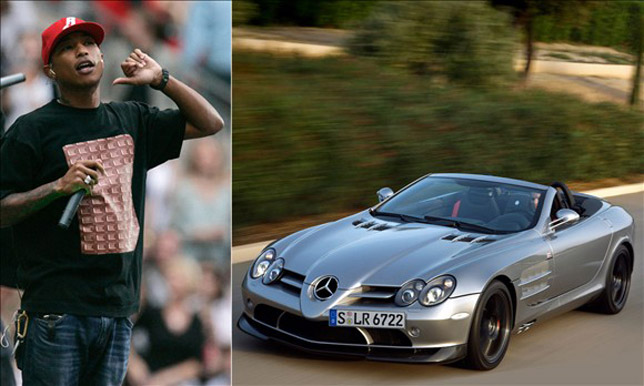 Megan Fox and Mercedes-Benz G550
The Super star Megan Fox was very recently spotted with her Mercedes-Benz G550. You probably have ever believed that this square and edgy design of the Mercedes G-Wagon will be more appealing for the gentleman. Well, Megan Fox proves it wrong! Not only is she one of the sexiest women in the world, but as seen – she is a tough lady who likes "tough" cars! Mercedes-Benz G550 is very special 4x4 vehicle and it costs approximately $110 000. The 2010 G-Class line includes the V8-powered G550 and the high-performance G55 AMG. They will ensure that Miss Fox won't be late for any movie shot! The beautiful celebrity not only has a good taste for a balanced off-road car, but also her choice speaks for a search of sumptuous on-road comfort. Well done Megan!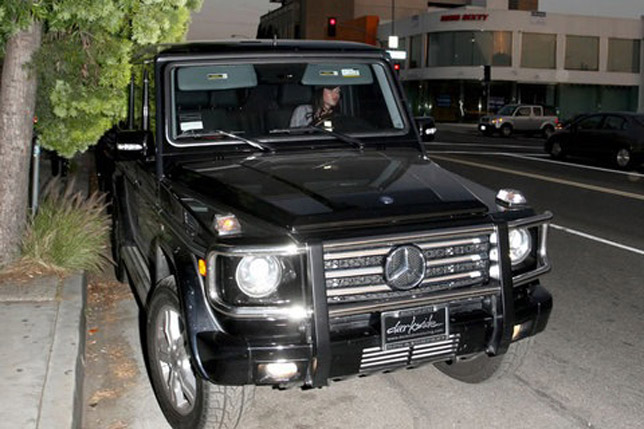 Eddie Murphy and Mercedes-Benz SLS AMG
Fantastic car! And it cost Mr. Murphy only the amount of $190 000. This luxury grand tourer automobile is the first Mercedes automobile designed in-house by AMG. And obviously Eddy Murphy is up to date with the innovations unlike Pharrel Williams. If you wonder why, it is confirmed that this is model to replace Mercedes-Benz SLR McLaren. Don't envy Pharel! This sport automobile is extremely exciting. Not only it has unique design – see the Gullwing doors, but also it is equipped with 6.2 V8-powered AMG (420 kW/571 hp )!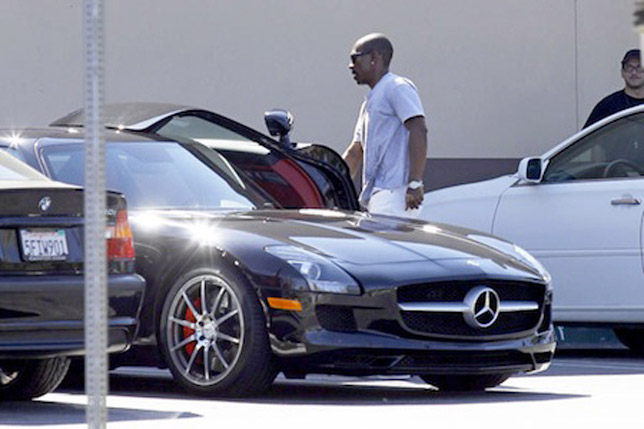 Christina Applegate and Mercedes-Benz GL 320
Why not going to yoga with your new Mercedes-Benz GL? Well, this is what Christina Applegate does, and she does it very well! Driving this full-size crossover SUV costs the celebrity the sum of $ 80 000. Obviously she can afford a personal trainer, but the pleasure of driving a GL-Class is irreplaceable. GL-class offers a high-quality interior, but the eco-friendly superstar probably had chosen it because of the fuel-efficient diesel engine. Moreover, the driving of the vehicle feels more like a car than a truck-based SUV. And most importantly don't forget that this spectacular automobile is a worthy heir of the G-Class … only the cabin is a bit refined.