Carlsson C25 Super GT Limited Edition
The Carlsson C25 is back to appear as a limited edition. And when we say limited, we mean only 7 numbered examples delivered delivered exclusively for the Chinese market. Numbers one to three and five to seven have already been pre-ordered. The idea behind this new incarnation is lightness, rigidity and handling for even more adrenaline packed action. Carlsson have summed up everything behind the term Super GT
So, what's new about this one? Well, the engineers at Carlsson have managed to lose 180 kg of curb weight and still keep the engine. The overall carbon-fiber body might have something to do with that. Other than that, we have some minor face lifting at the front, some botox at the back and a newly styled rear window. Each Super GT will be customized in accordance with the buyer's preferences – think in terms of color combinations and interior design.
The non-negotiable features are the really tasty ones – a 450 hp V8, an iPhone adjustable C-Tronic Suspension and a set of aluminum exhaust tips. As an option, the brakes can be of a temperature efficient, fading resistant composite.
The "number 1" Carlsson C25 Limited has already been built and will be airlifted to Shanghai in the coming days. It's just a pity that it won't make the journey on land with the Gut Wiesenhof in Merzig, Germany as a starting point. The other ones are yet to be hand-made but in an year's time everything should be sold out. The price: 4,000,000 Chinese yuan which is around roughly $628,536.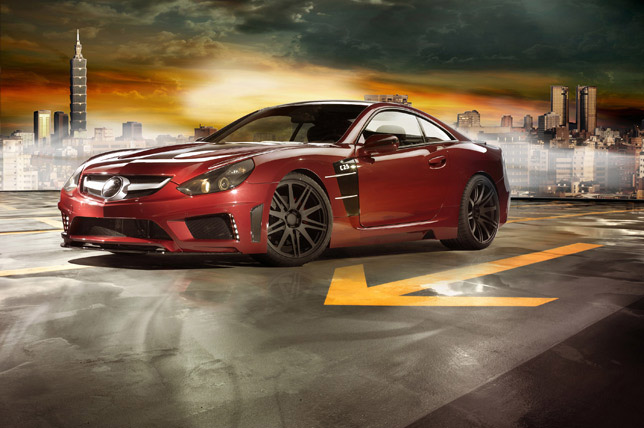 Source: Carlsson