Cam Shaft Renault Clio Rs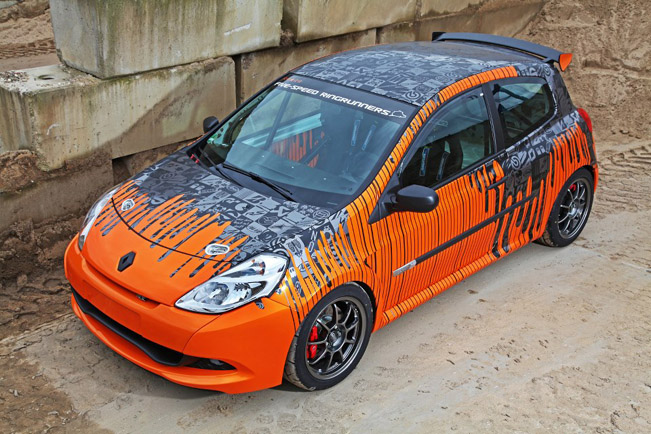 Cam Shaft has presented another tuning project based on Renault Clio RS. The hot hatchback comes with completely new look thanks to the tuning company. The foiling specialists wrapped the car with a nice vinyl including different badges and figures.
The previously announced Clio RS by Cam Shaft had some performance upgrades, so probably this one is tuned, too.
The 1.6 liter four-cylinder turbocharged petrol now has 225HP (165 kW) and 250Nm (185 lb-ft) of torque. It is thanks to a sports air filter by K&N, complete sports exhaust system, 100-cell sport catalysts and both the middle and the rear muffler are from Mantova. The engine electronics are mapped in order to improve the result.
Source: Cam Shaft