Brabus And Smart Invite Fans To Create Unique Model [VIDEO]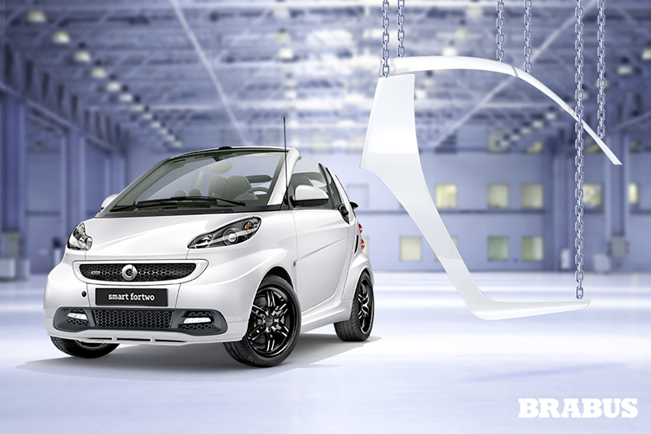 2014 Brabus Smart Fan Edition is a very special model. It was created by Brabus and Smart as wished for by the fans of one of the smallest cars in the automotive industry. In fact, this is the goal of an unusual social media campaign that smart is launching today on Facebook. The end result will be to bring the unique vehicle to the road. The project can easily stand under the name of "anything but convetional" and the major contributor for the realization of this is Brabus.
An interesting fact is that Brabus has delivered more than 50,000 customised vehicles to the roads and this is since 2012. But the smart Brabus fan edition is breaking new ground: all smart fans are able to vote online for the configuration of the special model that will go on sale in the fall.
There will be five rounds of online voting and those who are interested are invited to vote on Smart's official Facebook page. There, participants can vote on the color of the body-panels, the color of the tridion safety cell, the color of the seats and their quilting and the design of light-alloy wheels. In the end, the fans will have designed their ideal car.
The tuning company has developed an individualization program, which give the customers the option of a tailor made Smart Fortwo, which to match entirely their style and taste. They can choose among many features and add extra packages.
For instance, there is an available color package as well as leather package for the interior. The combined fuel consumption of the car is rated at 4.2 l/100 km, while the combined CO2 emissions at 97 g / km.
Source: Smart