Brabus Mercedes-Benz A45 AMG - 400HP and 500Nm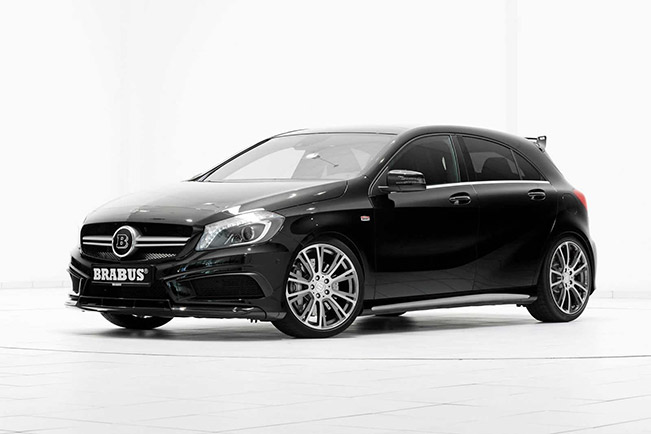 Brabus has presented their latest project based on the ultra-hot hatchback Mercedes-Benz A45 AMG. It comes with both styling and performance upgrades.
The exterior features a complete aerodynamics package including new front and rear bumpers, a new diffuser together with a rear wing and Brabus two-tone monoblock alloy wheels. Other upgrades include suspension modifications and big brake system.
The 2.0 liter turbocharged four-cylinder engine is boosted to 400HP (294 kW) and 500Nm (369 lb-ft) of torque – an increase of 40HP and 50Nm. 0-100 km/h in 4.2 seconds, which is 0.2s quicker than the standard car. The top speed is 270 km/h (168 mph).
The interior features some carbon fiber elements, new leather upholstery and a sports steering wheel.
The German tuning company has already presented the CLA 45 AMG and probably they are planning similar upgrades for the performance crossover – GLA 45 AMG
Source: Brabus