BMW M Division and MotoGP Unveil the Latest 2016 M2 Safety Car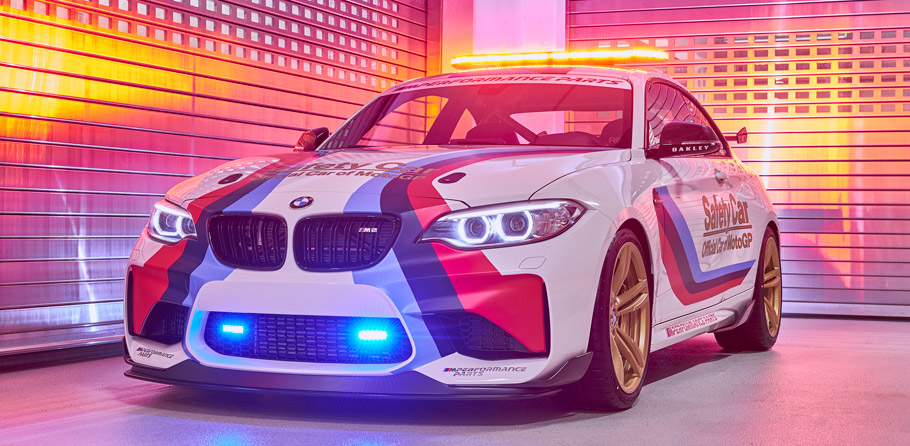 BMW M Division and MotoGP have released their latest 2016 BMW M2 MotoGP Safety Car with abundance of information, pictures and video. By the way, the two partners have formed the perfect combination for almost two decades, releasing an abundant variety of Safety Cars through the years. The choice for 2016 falls onto the M2 Series, which implements the latest technology and guarantees the safety of the MotoGP riders… despite of the conditions.
The Safety Cars provided for the motorposrt race are high-performance M cars, which feature excellent driving capabilities and perform outstandingly to any challenges on the track. They were all modified at the BMW M factory with the aim to provide perfect protection for the motorcycle racing scene. The same has happened for all the other vehicles in the fleet.
SEE ALSO: Carbonfiber Dynamics Releases Massive Update for BMW M4
The exterior of the M2 is painted in Alpine White, which is lavishly adorned by the MY2016 BMW M livery. The latter comes directly from the BMW M Performance Parts. Other cool parts of the exterior include more different than the standard front splitter, exclusive LED light bar, while the rear features motorsport inspired carbon wing, which is also adjustable. To ensure the best driving dynamics on the track, the car was also updated with M Performance coilover suspension, carbon-ceramic brakes and fitted with Michelin Cup tires.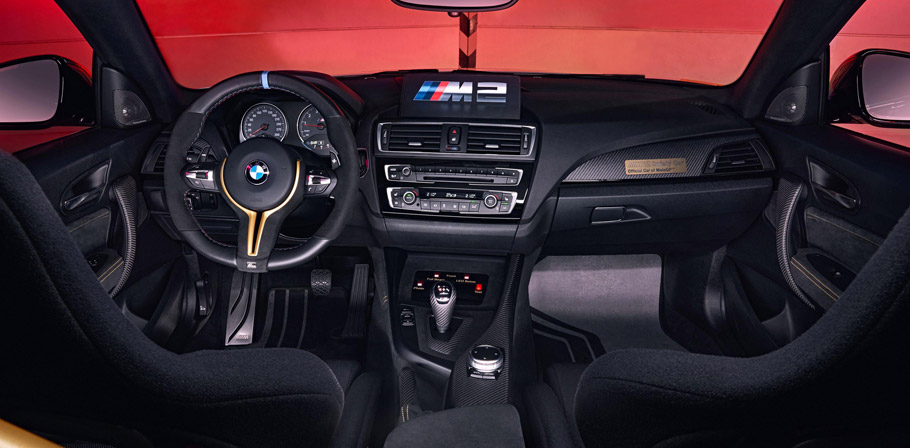 Inside, pretty much everything is upholstered in black Alcantara and leather, and contrasted with gold stitching. There is a lot of carbon fiber used for some elements of the cabin like the door handles, center console, gearshift lever and more. In fact, the racing seats come directly from Recaro and feature six-point harness. For enhanced safety there is a roll cage, too.
If you wonder about the power of this car, well it comes from the standard for the M2 3.0-liter M TwinPower Turbo six-cylinder engine. It generates no less than 365 HP (268 kW) and 465 Nm (343 lb-ft) of torque. This allows for acceleration sprint from 0 to 100 km/h in just 4.2 seconds.
Where to see this unique 2016 BMW M2 MotoGP Safety Car?  The answer: in Qatar, where the MotoGP World Championship is starting on March 20th.
Source: BMW