BMW Concept M135i
BMW will exhibit the Concept M135i at the Geneva Motor Show, next month.
The new BMW performance car features a twin-turbocharged straight six-cylinder petrol engine. It will produce more than 300PS (220 kW), which will be sent to the rear wheels. This makes the M135i a unique vehicle in its class ensuring unsurpassed driving pleasure so typical of a BMW.
But the M135i will also benefit from a new sports suspension technology that includes an M sports braking system and is perfectly adapted to match the supreme road performance. A set of 18" M light alloys with a double spoke design are fitted with low profile performance tires.
The exterior features new front apron, large air intakes, new rear apron and double tailpipe sports exhaust system in dark chrome.
Thanks to a distinctively sports-oriented appearance, the BMW Concept M135i offers attractive prospects for the further development of the BMW 1 Series model range. At the same time, a clear signal has been given for the expansion of the new product category of BMW M Performance automobiles. The BMW M Performance automobiles being presented at the Geneva Motor Show and shortly to be launched are powered by the world's most high-performing six-cylinder diesel engine available for series production vehicles. The petrol-fuelled models in this product category will also assume a similar unique position.
The pre-series concept car BMW Concept M135i offers a fascinating outlook on a corresponding offer in the premium compact segment.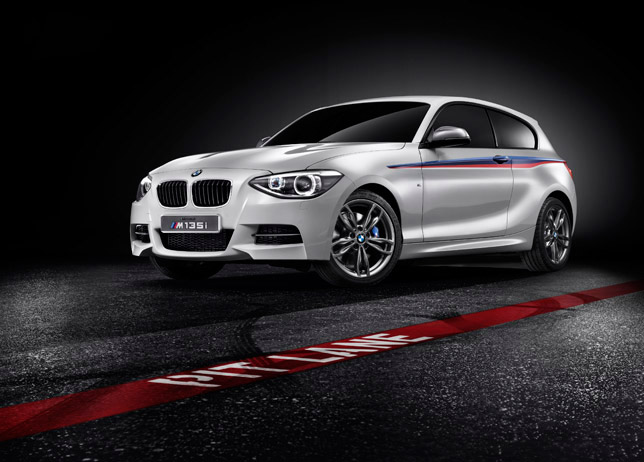 Source: BMW