Bentley Team and Sir Peter Blake Raise Money For Charity With Colors and Love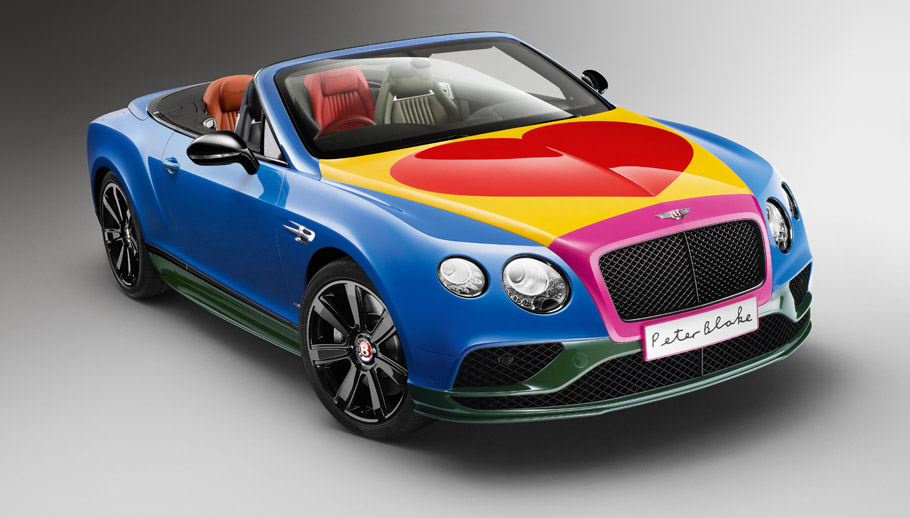 Bentley Motors has teamed up with the godfather of British pop art, Sir Peter Blake, in order to create unique Bentley Continental GT V8 S Convertible. The sweetie will be auctioned for charity by Bonhams at the Goodwood Festival of Speed on 24th of June.
Bentley team commissioned Sir Blake to deliver world's first pop art Bentley by drawing on inspiration from the acclaimed artist's career at the forefront of the famous British pop art movement. Furthermore, Bentley donated the vehicle to the Care2Safe Charitable Trust that provides palliative and hospice care around the world.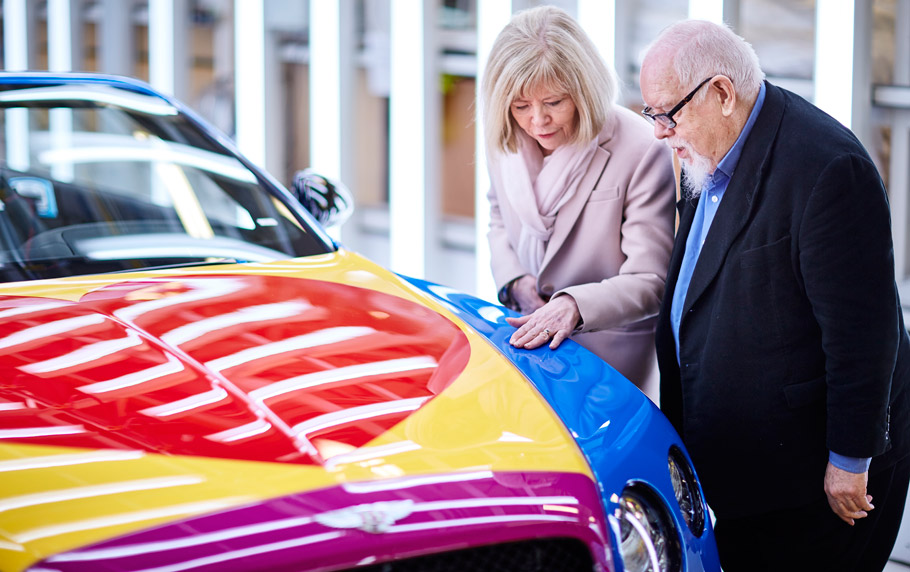 The vehicle itself has a lot to demonstrate: throughout the whole exterior, the design team used collage in order to deliver us the bright and distinctive coloring. A St. Luke's Blue, the bespoke color introduced by Sir Peter dominates the rear of the vehicle, doors and boot lid, while the British Racing Green and Fushsia pink colors further enhance the unique visual expression of the premium car.
The interior is also expressive and individual: with each seat trimmed in a different hide color, driver and passengers are surely going to have some fun time inside. Dominated by Cumbrian Green, Imperial Blue, Newmarket Tan and Hotspur also echo through the steering wheel,  leather gear lever, dashboard and interior door panels.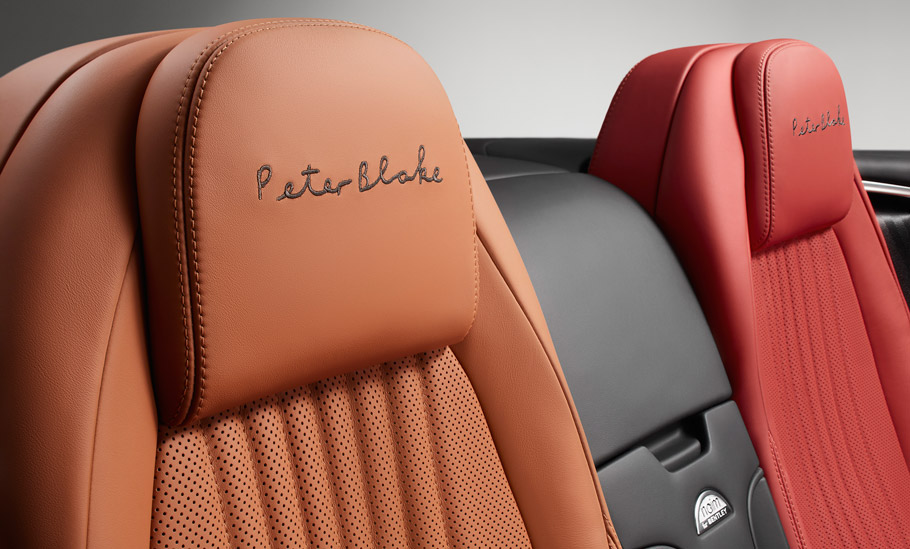 Sir Peter's signature is incorporated onto the fascia panel and embroidered on all four seat headrests. And in order to finish the distinctive interior atmosphere, the Piano Black veneer outer with Continental Yellow and St. James Red reflect the bonnet color scheme, while the distinctive treadplate that signifies the whole Sir Peter Blake design.
SEE ALSO: Her Majesty's Royal Bentley Goes On Sale! Here Are More Details
As you might know, Bentley By Me campaign was launched early this year and allows people to donate money for charity. And by using these funds, the Care2Save organization will work with other companies and people for reaching even greater charity goals.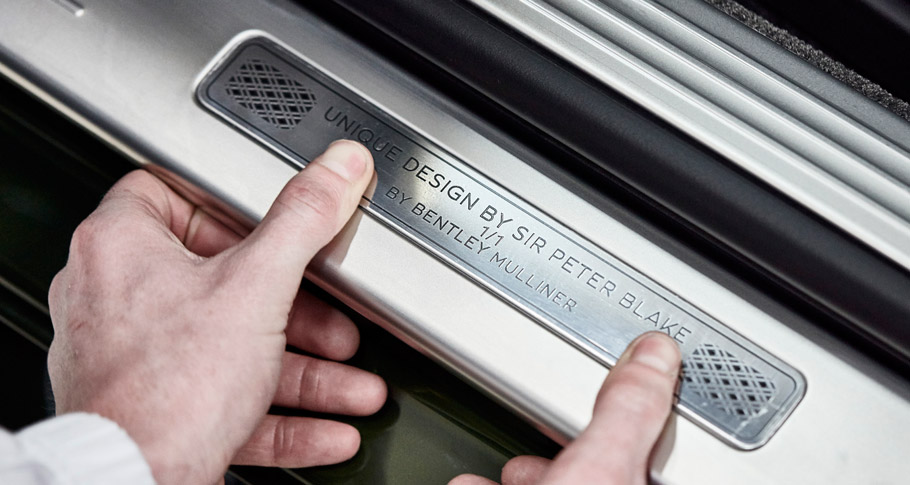 Source: Bentley