Bentley Continental GT V8 in Munich [VIDEO]
Many car debuts occur in closed-door halls with a curtain over the model in question and lots of smoke and techno music for setting up the mood. The whole reveling process has become a sort of a cliché and Bentley are well aware of that. That is why for the Continental GT V8 premiere in Munich, the company went the extra mile...upwards.
Here is a video of a Bentley Continental GT V8 soaring trough the skies over Munich, with its indicators on, hooked to a helicopter. That could mean only two things: Either Munich's no parking zone is strictly regulated... by the air force or Klaus Becker, General Manager of Bentley Munich organised a dramatic turn up for the new V8 at a special venue on a glazed bridge between two skyscrapers and in front of 300 VIP guests.
Here's how Klaus Becker defended the stunt: "A dramatic car got the debut we felt it deserved and we took a little bit of our inspiration from Bentley's iconic 'Winged B' emblem. On a practical level the helicopter was the fastest way to get to the rooftop podium."
Either way it all looks very exciting. The V8 deserves that grand and loud première for it just might be the best Bentley ever produced.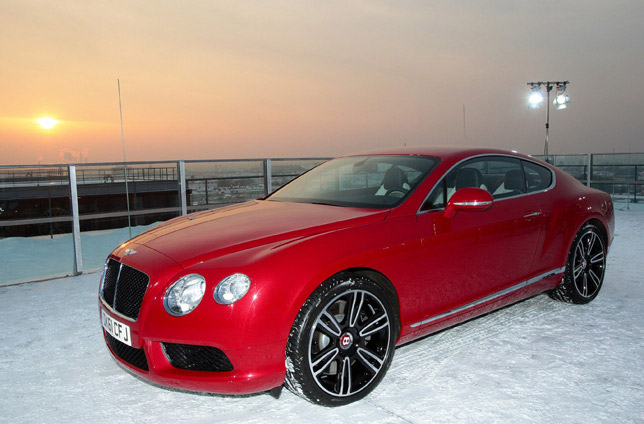 Source: Bentley Motors