Bentley Shows the Evolution of Continental Through the Years [VIDEO]

Bentley made a new film which pays homage to the Continental model. The video features two cars: the 2016 Continental GT Speed and the historic 1952 R-Type Continental, and traces their DNA and design for more than 50 years. We can not doubt that the Bentley Continental is one of the most iconic cars on the road. And it has been one since the 'Continental' name first entered the company's lexicon in 1952.
This was the year of the release of R-Type Continental. But this year also marked the birth of world's first Grad Tourer. It also was the fastest four-seater in the world at the time of its launch, because it was capable of producing a top speed of 120 mph it was the fastest four-seater in the world at the time of its launch.
SEE ALSO: Bentley Continental GT Speed Breitling Jet Team Series Limited Edition Unleashed!
There were a total of 208 R-Type Continentals produced, many of which were coachbuilt by Mulliner. Yes, this name is still closely associated with Bentley.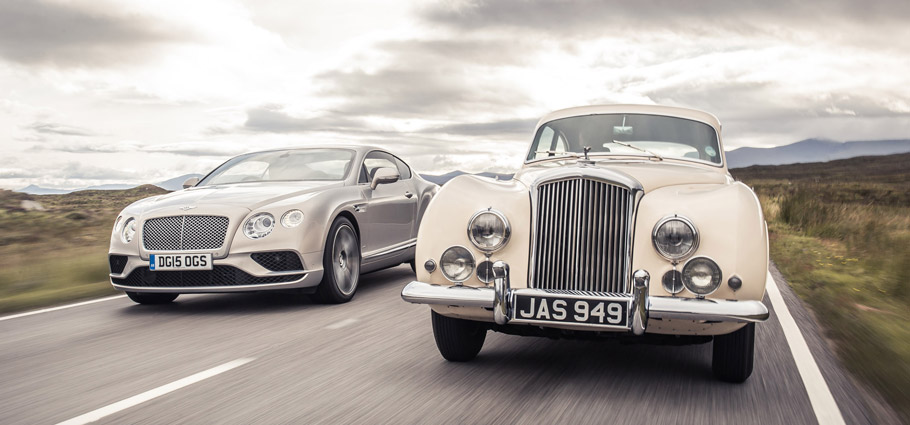 Three elegant styling cues define the design Continental's DNA and they have been persisting for almost six decades. We are speaking here about the striking power line, muscular rear haunches and swooping, fast roof line, which can be still attributed to today's Continentals as well as to the 2016 GT Speed.
Speaking of the contemporary and modern Continental, it elegantly fulfils the same grand-touring brief as its forebear. With immense W12 power, a top speed of 206 mph, it has an unachievable ability to offer exceptional comfort and luxury experience. But enough talk, below you can watch company's view on the history of this emblematic model. And I assure you – watching the video is absolutely worth it!
Video Source: YouTube
Source: Bentley