Automotive Technology With Teenagers In Mind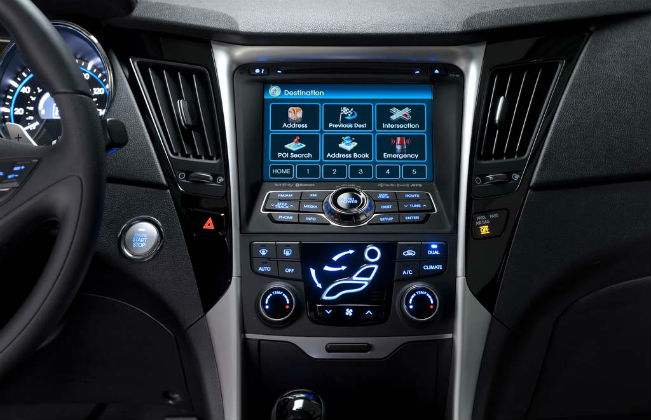 Car crashes are the number-one killer of teenagers in the United States. Contributing factors include behaviors such as speeding, lack of seat belt use, drinking, and texting. Various manufacturers have addressed this issue with safety technology and the many of the systems they have developed are quite unique. In this article we looked at systems from Ford, GM, Hyundai, and Mercedes-Benz.
GM's Family Link is part of OnStar and costs $3.99 a month on top of the OnStar subscription fees. It allows parents to find their teen's car on a map on their website and receive a text or email as to their whereabouts. Parents can set a time to receive a geo-based alert, which is helpful to verify they arrived at their destination safely.
Hyundai BlueLink is similar to OnStar in that it keeps track of the vehicle and driver's safety in an emergency. For $179 a year, you get roadside-assistance features in addition to teen safeguards, such as a speed alert, geo-fencing (restricts where the car can be driven), and curfew alert. This allows parents to set these boundaries on the car and to receive a message when they are overridden.
The Ford MyKey system became standard on most Ford models in 2010. It allows a parent to program a second vehicle key that holds specific driving restrictions. Here are some of the features offered to parents:
Sets off an alarm and won't allow the radio to go on when a seat belt isn't fastened
Sets a top speed up to 80 mph, with chimes that go off at 45, 55, or 65 mph.
Limits audio volume.
Set the low-fuel warning at an earlier level, so instead of 50 miles to empty, you can change it to 75 miles.
Driving aids such as blind spot, park aid, and traction control cannot be deactivated.
Mercedes-Benz mbrace2 has similar features as Hyundai's BlueLink. It adds an interesting feature called Safe Ride that allows the driver to signal they need help getting home, such as if they are intoxicated. The cost for mbrace2 is $280 a year and $20 more for mbrace plus, which adds a geo-fencing, speed alerts, a comprehensive driving journal, and travel assistance.
The reception to the public to these features by the public has been strong. The fees can sometimes sound expensive for these services, yet in reality, most families would probably use them just for a couple of years. Of course, most parents don't necessarily buy a new car for their teen, but when sharing a family car (which saves on insurance), teens can benefit from these potentially life-saving services.
Source: Anthony Buick GMC