Audi RS6 AS by HPerformance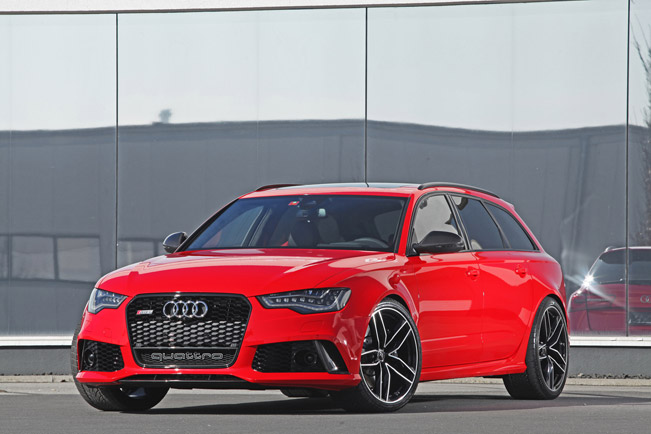 HPerformance Audi RS6 AS is a car we must review. First of all, because it includes all of the benefits of the emblematic RS6; and secondly, because it has some enhancement features which makes it unique. Oh, we forgot to mention that its powertrain got also improved and now delivers even more power. All in all, the tuners at HPerformance, who are actually based in Germany, did great work.
In particular, this third generation Audi RS6 got transformed firstly in terms of weight. Its overall mass was reduced with around 200 lb. This of course contributes towards improved fuel consumption and enhanced acceleration capabilities.
Next, the tuners added HPerformance 70 mm double pipe exhaust system which includes two controllable exhaust valves. This exhaust can be operated pneumatically via an overpressure or via electric ways using MMI. The end effect is the great sound that comes out of the pipes.
Speaking about performance, the RS6 has under its hood an enhanced version of the standard 4.0 liters V8 biturbo 4x4 engine. After the boost via control device programming, the unit delivers 700 hp (515 kW) and 860 Nm (632 lb-ft) of torque. It is mated to an eight speed automatic transmission. At last, this Audi has been equipped with a prototype of a carbon suction system.
Source: HPerformance