Audi announces details about the new e-tron SUV. Here's what we know so far!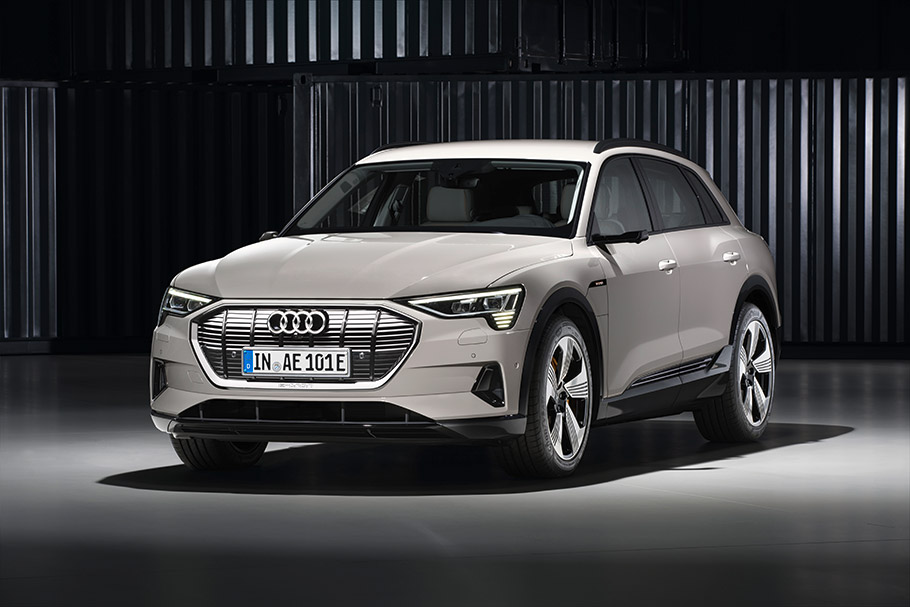 With the introduction of a new e-tron SUV Audi aims to showcase that new vehicles can be both sexy and agile without sacrificing quality or technological features. With vast proportions and tons of ambitions, the latest and most advanced Audi SUV hits the roads – let's see what this bad boy has to offer!
Exterior styling
The e-tron reflects Audi's new age design concept – it is stylish and yet aggressive. It features an octagonal-styled Singleframe gille with vertical struts, lower edge of standard LED lights and revised daytime running lights. And given that the vehicle comes with new continuous shoulder line and new flanks, we can say that this is one of the most muscular and somehow massive vehicles that Audi has produced.
The design team has worked in close collaboration with aerodynamics experts that resulted on super sexy, and as it seems, functional changes. There's full array of high-tech efficiency gadgets and solutions as the regulated cooling air inlet, speed-dependent air suspension and super-sexy 20-inch wheels, fitted with 255/50 tires.
Interior styling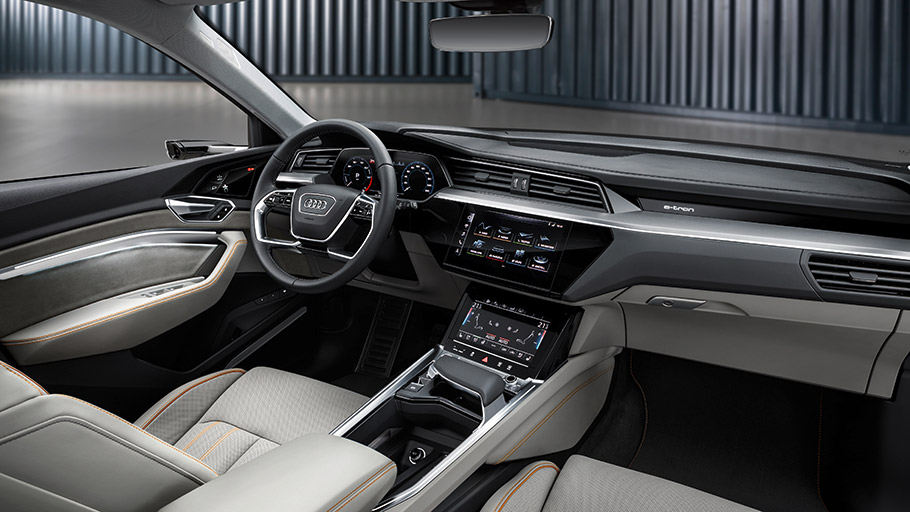 The cabin blends intelligence and lightness that can be seen in every detail. However, we believe that the key word here is space. And there's ample space for everyone and everything. Audi e-tron offers smart interior packaging with interior length, second-row leg room and headroom front and rear for comfortable seating.
SEE ALSO: G-POWER reveals new M5 revised model. Check it out!
Furthermore, driver and passenger will enjoy a pleasurable ride, thanks to all the convenience features that are packed in – panoramic glass sunroof, four-zone automatic air conditioning, multi-adjustable contour front seats and ambient lightning. Neat!
Drivetrain system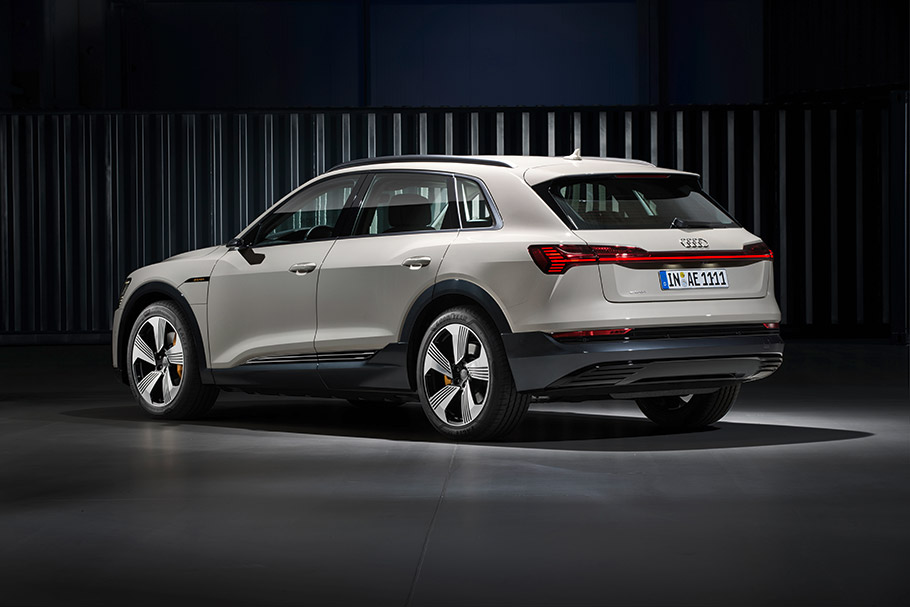 Audi e-tron is capable of sprinting from 0 to 100km/h in 5.5 seconds and chase a top speed of 124mph. Thanks to the two asynchronous motors and their sophisticated cooling concept, the whole drivetrain ensures smooth and pleasurable ride. However, what's special about this particular model is the fact that Audi team has geared the new e-tron with advanced brake control system that controls the overall power output, generated from the advanced AWD system.
As we talk about this AWD systems, we should immediately say that it is electrified and offers optimum traction in variety of weather conditions and challenging surfaces. Also, SUV's driving character and dynamics can be adjusted by Audi's new selectable modules – there are a total of seven profiles, each of which offers unique driving experience, focused on achieving a certain goal. Enjoy!
[ngallery id=13286]
Source: Audi