Audi A6,A7,A8 and Q5,Q7 Powered by 3.0 V6 TDI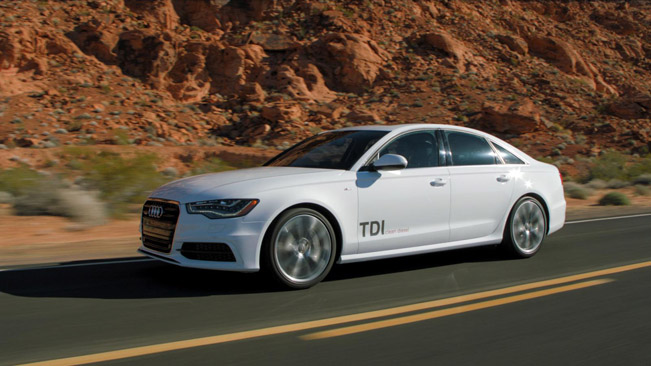 Audi will introduce the new TDI range in L.A. The range includes A6,A7,A8,Q5 and Q7, all of them powered by a 3.0-liter V6 TDI diesel engine.
The flagship 2014 Audi A8 TDI will arrive next spring and will return a sensational 24 mpg (9.8 L/100km) in city and 36 mpg (6.53 L/100km) on highway. Despite the low fuel consumption, the 3.0 liter V6 TDI is pretty sporty – 240HP (179 kW) and 550Nm (406 lb-ft) of torque. 0-100 km/h in 6.4 seconds and a top speed of 250 km/h (155 mph).
The new 2014 Audi A6 TDI will make its appearance at the end of the month in Los Angeles, before going on sale in fall, next year. The car will come with a lot of extras, driver assistance systems, and Audi pre sense plus for detecting imminent collisions and initiating protective measures.
The beautiful 2014 A7 will join the lineup at the same time as well as the Q5 TDI and a revised Q7 TDI, which will provide 10% tter fuel economy compared to the previous model. The big SUV will be able to return 19 mpg (12.38 L/100km ) in city and 28 mpg (8.4 L/100km) on the highway. The range with a single tank of fuel will be 1126 km (700 miles).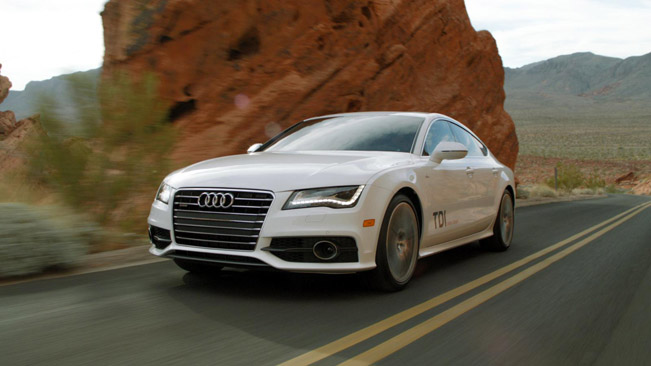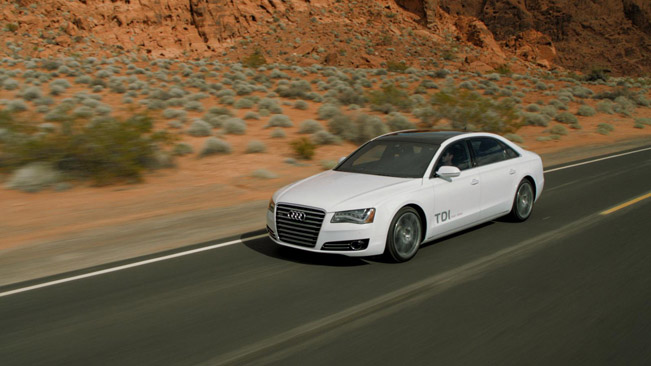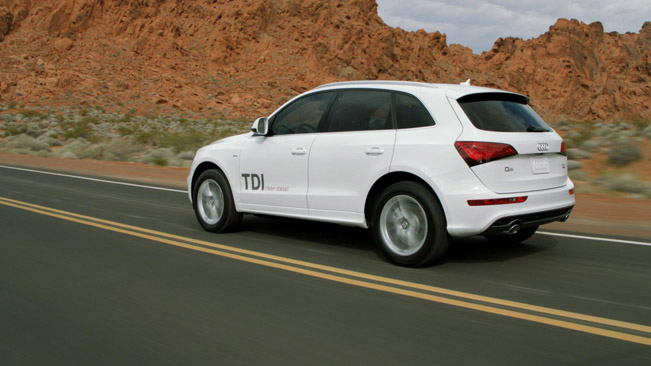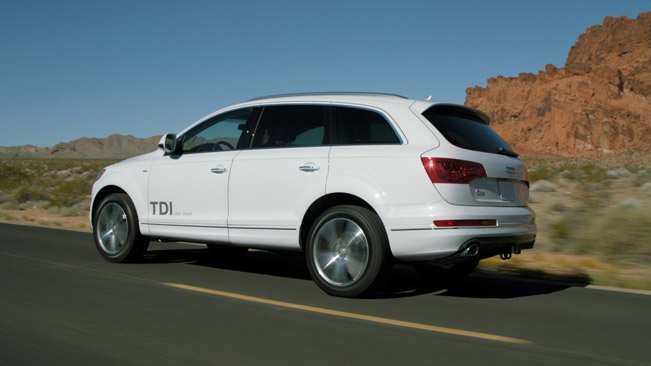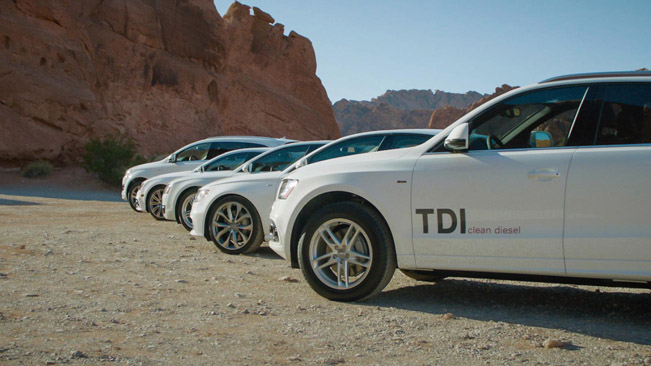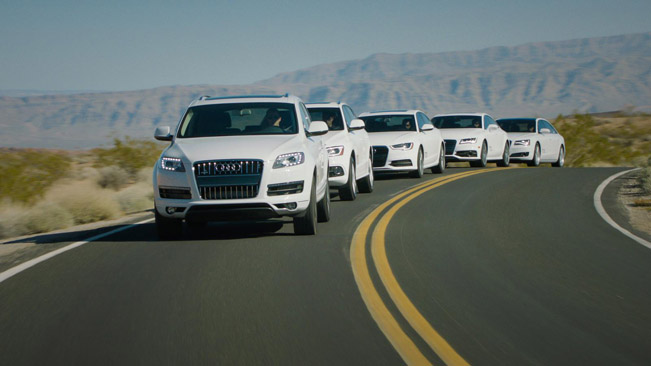 Source: Audi