Audi A4 B8 by JMS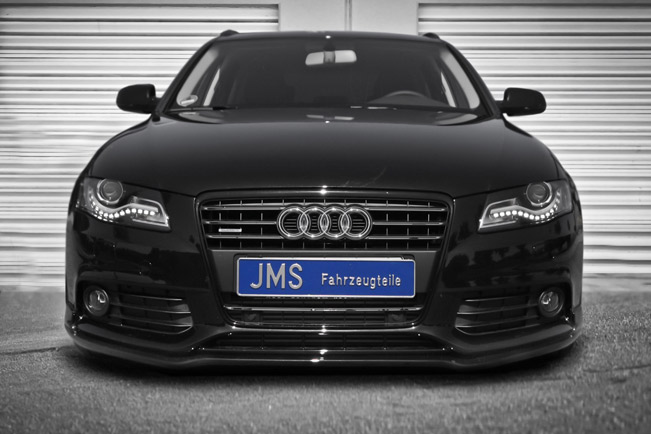 JMS don't usually go over the top. Maybe they do put a bumper here and there, throw in some big wheels and a lowering suspension kit but that's about it. This time though, they have taken home an Audi A4 B8 (2008-2011) and have went... again quite subtle with it actually.
There's a glued/screwed lip spoiler at the front (S-line excluded) and an apron at the back which has two housings for the left and right exhaust system. That's right, a stainless steel duplex Eisenmann exhaust system with 4 oval tips – sound and fury. If we don't consider the KW coilover kit, the added parts lower the car by just 10 mm at the front and 20 mm at the back.
Nevertheless, we do get a version 3 KW kit which has the capability to lower the Audi by up to 50 mm at the front and 40 mm at the back. That lower stance will most probably complement the four 8,5 x 20 Ghost wheels wrapped around with 245/30 at the front and 245/20 tires.
So it sounds like much work, but looking at the JMS Audi A4 (looking at it's subtlety) one can't really notice.
Source: JMS