Aston Martin Vulcan Owners Will Also Be Granted With Exclusive Race Tuition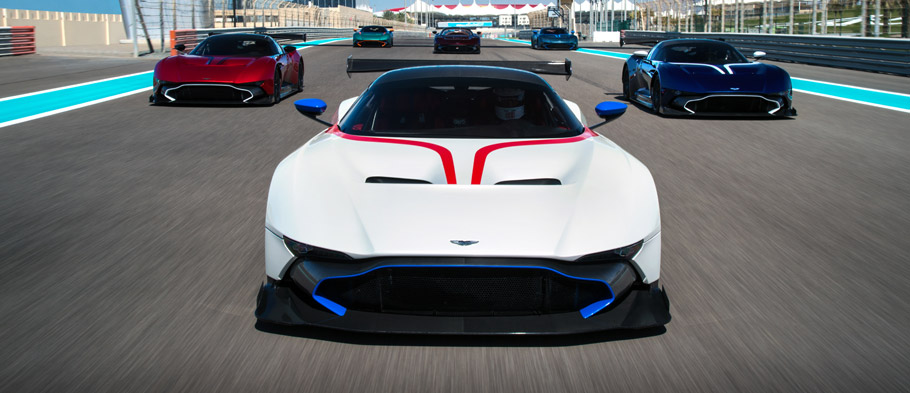 Aston Martin will grant the first owners of Vulcan with special gifts, as they travelled to Abu Dhabi last week to receive exclusive training from elite team of professionals, personally led by Aston Martin Racing work's driver Darren Turner. How cool is that?
As you know, Aston Martin Vulcan is product of the luxury British manufacturer's incredible motorsport experience and comes to show the world how dangerous an erupting volcano can be. The track-only supercar also demonstrates the impeccable craftsmanship of designers, when it comes to exterior and interior styling.
SEE ALSO: What Will Happen When Two Vulcans Erupt Together? [VIDEO]
But this machine is not only beautiful, but incredibly powerful. As its name suggests, the Vulcan adopts the power of mother earth herself with its stunning 820hp (602kW) produced by an exclusively created 7.0-liter V12 power unit, ready to tackle down every track challenge that stands on its way.

So, what are the additional goodies that customers get by going to Abu Dhabi? As said above, owners are granted with special tuition in the V12 Vantage S street-legal car and the Vantage GT4 track-only and after they are able to tame the beasts, they will have the chance on going out onto the well-known Formula 1 circuit in their own Vulcan. Driver's abilities will be tested throughout the day and the night, so they can get that full and satisfactory experience in variety of atmospheric and track conditions.
There are a total of 24 Aston Martin Vulcan units, especially built for all the 24 customers.
Source: Aston Martin