Aston Martin Vanquish Volante Neiman Marcus Edition With Premiere In LA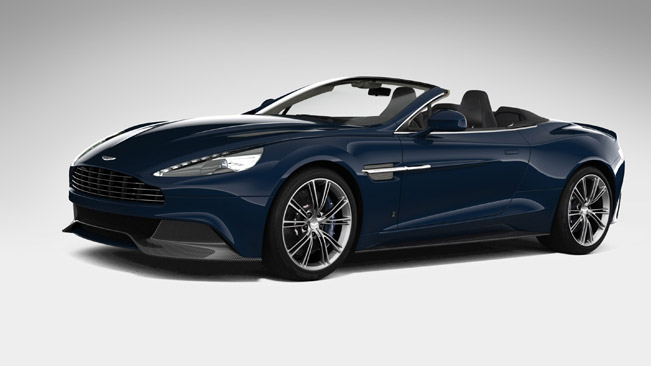 2014 Aston Martin Vanquish Volante Neiman Marcus Edition is a bespoke example of the new 2014 Vanquish Volante which was officially unveiled at the Pebble Beach Automotive Week in July this year.
The unique Neiman Marcus Edition model is now set to make a first public appearance at the 2013 Los Angeles Auto Show. It has been hand-made by the company's bespoke customization arm: Q by Aston Martin.
The car took inspiration from the iconic 1969 DB6 Volante, which is currently owned by HRH Prince of Wales and which was featured in the Royal wedding of Prince William. The vehicle will be produced in only ten examples and will also be the first Vanquish Volante to enter the US market.
As a matter of fact, the Vanquish Volante is the first fully carboned Volante in the brand's 100-year history. It also has the stiffest Volante body structure. In addition to this, the Neiman Marcus Edition is also equipped with triple-skin lightweight fabric roof. The latter can be operated at speeds of up to 30 mph and takes just 14 seconds to fold.
In my opinion, the Vanquish Volante is probably the most beautiful car in its class. Under its hood is positioned the AM11 6.0-litre V12 engine, thanks to which the car delivers engaging driving and breath-taking performance figures.
The unit is coupled with a Touchtronic 2 six-speed automatic gearbox. The car is capable of producing 565 hp (415 kW) at 6,750 rpm and has a peak torque of 620 Nm (457 lb-ft) at 5,500 rpm. The top speed stands at 183 mph.
Source: Aston Martin