Aston Martin One-77 Q-Series - €2.4 million [HD video]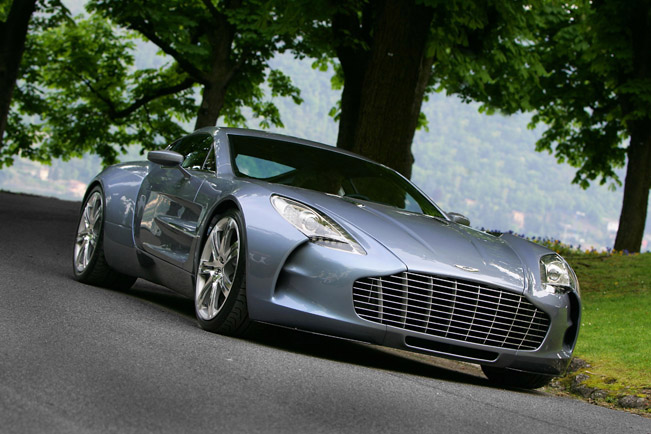 Aston Martin One-77 Q-Series is a special limited edition within a limited-run series model. Because of its exclusivity, it is extremely expensive and that's why it is selling by one of the most interesting car dealers in the world - Al Ain Class Motors. The auto house is in Dubai as you may suggest and offer this One-77 Q-Series for a whopping €2.4 million.
The Q-Series was presented at the 2012 Geneva Motor Show by Aston Martin. It features an enhanced interior and exterior styling… and price, of course.
The One-77 is the most powerful naturally aspirated vehicle in the world – a 7.3 liter V12 with 760HP (559 kW) and 750Nm (553 lb-ft) of torque. 0-100 km/h in 3.5 seconds and a top speed of 357 km/h (221 mph).
Source: Patrick3331