Aston Martin Lagonda Taraf Officially Unveiled in Dubai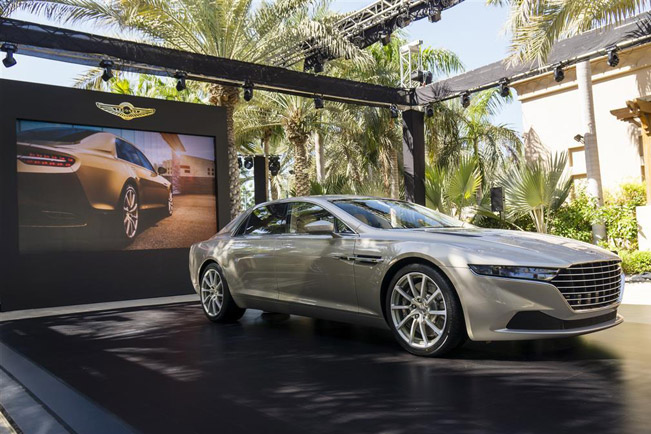 Aston Martin Lagonda Taraf is currently being launched in Dubai, but don't worry because Aston Martin is planning to release it outside the Middle East market. The super saloon is one of the finest of fast cars. It is based on company's flexible VH architecture and is inspired by the highly sought-after William Towns-designed Lagonda of 1976. In addition, it includes wide range of the same cutting edge engineering techniques seen in modern Aston Martin sports. An instance is the use of carbon fibre body panels.
Of course, the car has been hand-built by the finest craftsmen and women at company's manufacturing facilities in Gaydon, Warwickshire. Right there was the production of the One-77 hypercar. Just like its exclusive siblings, like the V12 Zagato and CC100 Speedster Concept, Lagonda has been created as a piece of automotive art.
Unfortunately, this is the entire information which we have received from Aston Martin. However, we suspect that the car is likely driven by a refined V12 6.0-liter engine, which produces more than 565 hp (415 kW) and mated to an eight-speed automatic transmission. This means that we should expect a 0 to 100 km/h acceleration time in 4 seconds or less and a top speed around 200 mph.
Aston Martin Lagonda super saloon was revealed in October. This was the time when the British company released the first officia images of the car. With this super saloon, the luxury brand is trying to revive the historic Lagonda nameplate.
Aston Martin Lagonda Taraf will be offered for sale by invitation only. Up until now there are no details revealed about the exact pricing.
Source: Aston Martin