Aston Martin DBS Superleggera open top? Yes, please!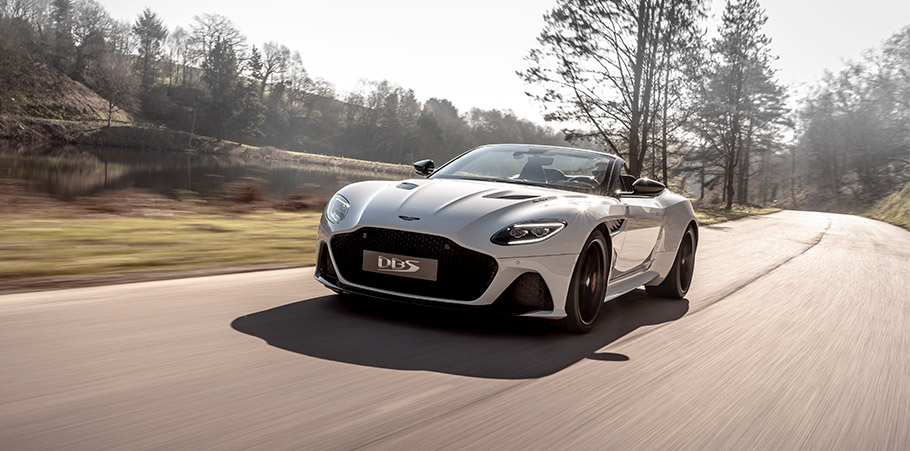 Aston Martin team opens the roof of the new DBS Superleggera Volante! Blending iconic nameplates with new solutions, the latest model in the lineup has a lot to demonstrate. Let's check it out!
Designed in-house under the guidance of Executive Vice President and Chief Creative Officer Marek Reichman, the Volante leaves fabric with the intention to be the most appealing and at the same time the most technologically advanced Aston Martin to date.
Exterior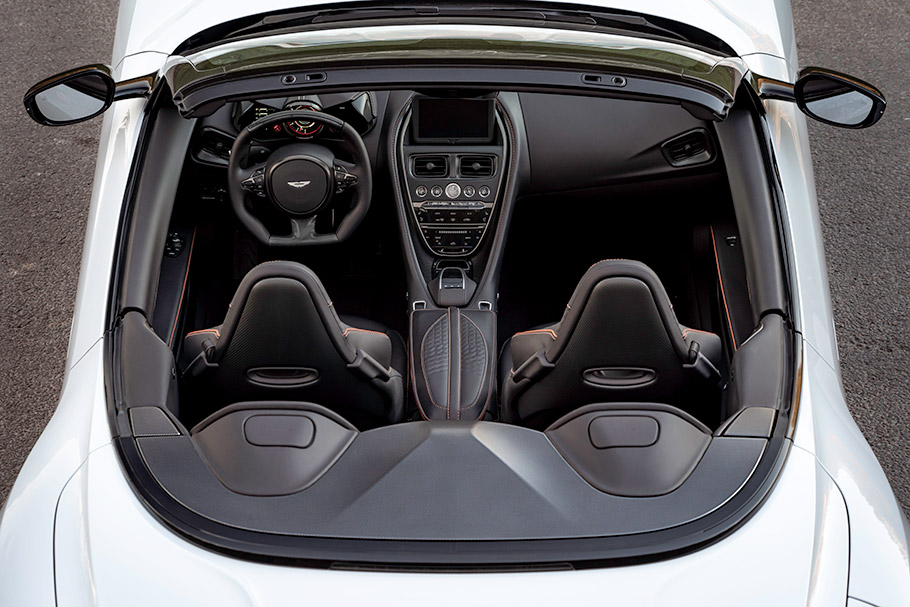 DBS Superleggera Volante continues the aerodynamic body language of the predecessor and features new splitter and airdam work in unison, accelerating airflow and delivering more downforce, along with cooling for the front brakes.
At the rear, the body design allows air to escape and flow smoothly along the vehicle's flanks, while the double diffuser at the rear allows air to exit cleanly, while neutralizing lift as efficiently as possible. The revolutionary Aeroblade II system continues to deliver additional downforce at the rear, for a total of 177kg of downforce. Sweet!
Aston Martin engineers and designers have worked hard in order to ensure the best possible roof and rear-end design. With class-leading height of 260mm, DBS Superleggera Volante proudly showcases smooth rear profile and maximum luggage capacity without sacrificing performance and aerodynamic features. In fact, as we talk about the roof, its mechanism has been put through more than 100,000 cycles, which simulate approximately 10 years of usage into one-month test. So, it is expected to do the job just fine!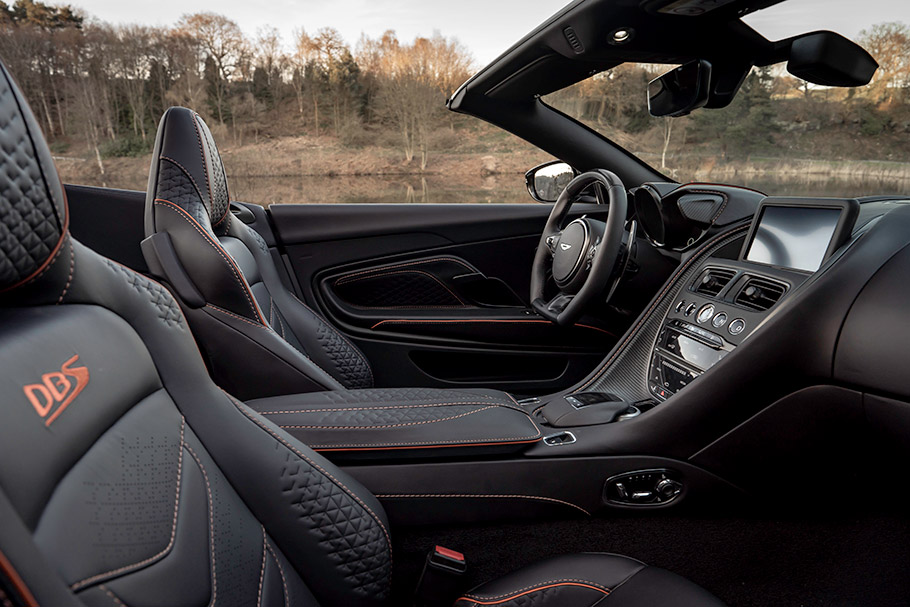 Furthermore, Aston Martin team offers extensive levels of customization – there are a total of eight distinct exterior colors, personalized color for the hood and optional carbon-fiber finish for the screen surrounds. Sweet!
Drivetrain system
The new DBS Superleggera Volante is geared with brand's signature 5.2-liter twin-turbo V12 engine, generating the massive 715hp and 900Nm of torque. This massive power ensures some pretty quick sprints and super high top speeds – 211mph. In terms of acceleration, results are more than satisfactory – 0-62mph in mere 3.6 seconds and 0-100mph are reached in 6.7 seconds. Sweet, right?
SEE ALSO: Kahn team reveals their depiction of a stylish Bentley machine!
This massive power is proceeded by a new ZF 8-speed automatic gearbox, mounted at the back of the vehicle. Strengthened to cope with the V12's torque levels, this system features shorter final drive, which increases responsiveness and in-gear acceleration.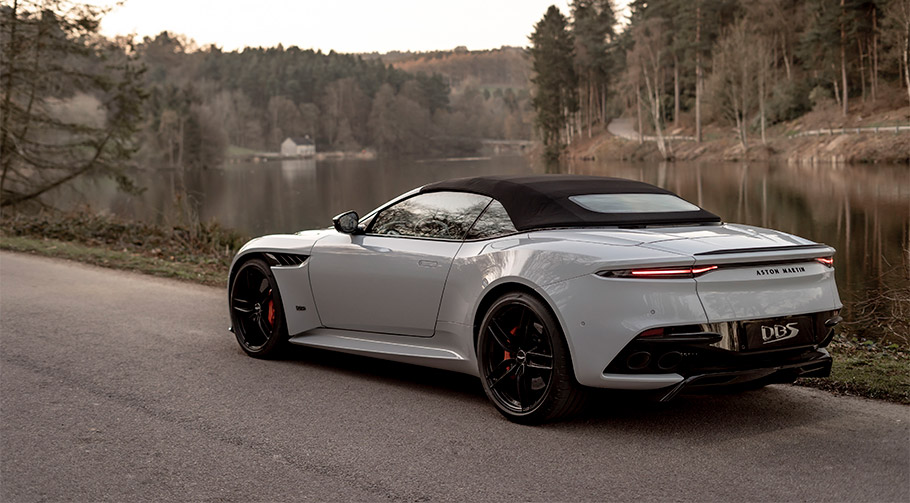 All these changes and upgrades contribute to an authentic soundtrack and overall excellent road and track performance and behavior.
Enjoy!
Source: