Aston Martin DB10: The Brightest Star in the Newest James Bond Movie

"You have no authority. None." These are the very first words we hear in the new James Bond movie trailer. However, the beauty by Aston Martin which features in the film seems to have plenty of authority there. A surplus of it in fact.
The most scandalous secret agent is back and this time around he returns with much more saturated flair for action, motion and dynamism. His mission is yet again simple, in the most complex way of course - survival. Clearly other people get involved too and Bond has to keep them alive as well. There are too many flying bullets after all. And explosions. And even more explosions after that.
A puzzling message from the agent's past sends him to Mexico City and then to Rome where he is supposed to uncover the existence of a sinister "supergrop" – Spectre. As if his journey is not complicated enough but he meets the gorgeous Monica Bellucci, pardon, Lucia Sciarra, who makes things even more complicated as she is the widow of an infamous criminal.
So far we have got The Man and The Women. The only thing that is missing is, well, The Car. Bond movies are well-known for their choices of automotive splendor and Spectre is ready to show us some more of it. The newest cinematic production will amaze us with Jaguar and Land Rover models. However, the brightest star is that of the stunning Aston Martin DB10 that perfectly matches the blasting nature of the storyline itself. From what we can hear and see the DB10 is a manual beast that acknowledges no limits. And walls too.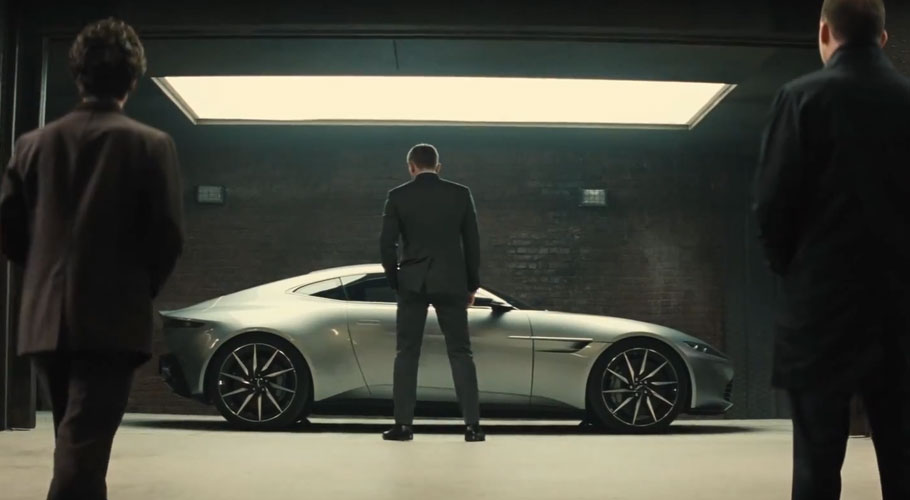 The bespoke car was created exclusively for James Bond: Spectre with ten units that will be hand-built in-house by Aston Martin's design and engineering teams in Gaydon. The manufacturer specified a few details about the car such as its 4.7 litre V8 engine and the 6-speed manual transmission unit.
All in all, the movie promises to deliver spectacular fast-motion moments that will make one's heart stop and then start pulsating 007 times faster than before. The movie is officially coming out in October 26th.
Image Source: Aston Martin
Video Source: YouTube