AMG team celebrates its 50th anniversary with a special concept vehicle!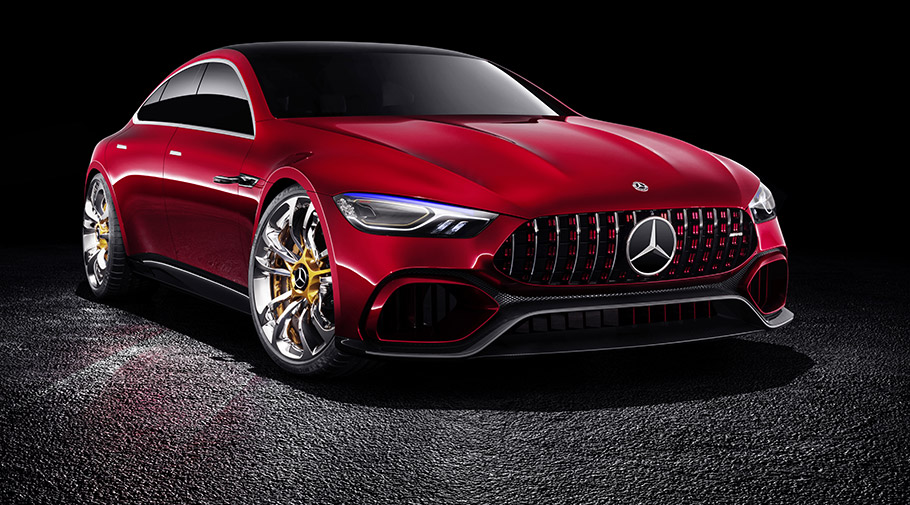 As a part of the 50th anniversary Mercedes-AMG celebrations, the well-known premium tuner presents something special: a neatly done Mercedes-AMG GT Concept machine. Needless to say, this thing incorporates all the experience and passion that has been gathered throughout these five decades.
This four-door sports vehicle is designed to meet the needs of everyday life, but at the same time it will also meet the requirements and needs of all these who seek some adrenaline rush. So, let's check out what this beauty has to show!
Exterior styling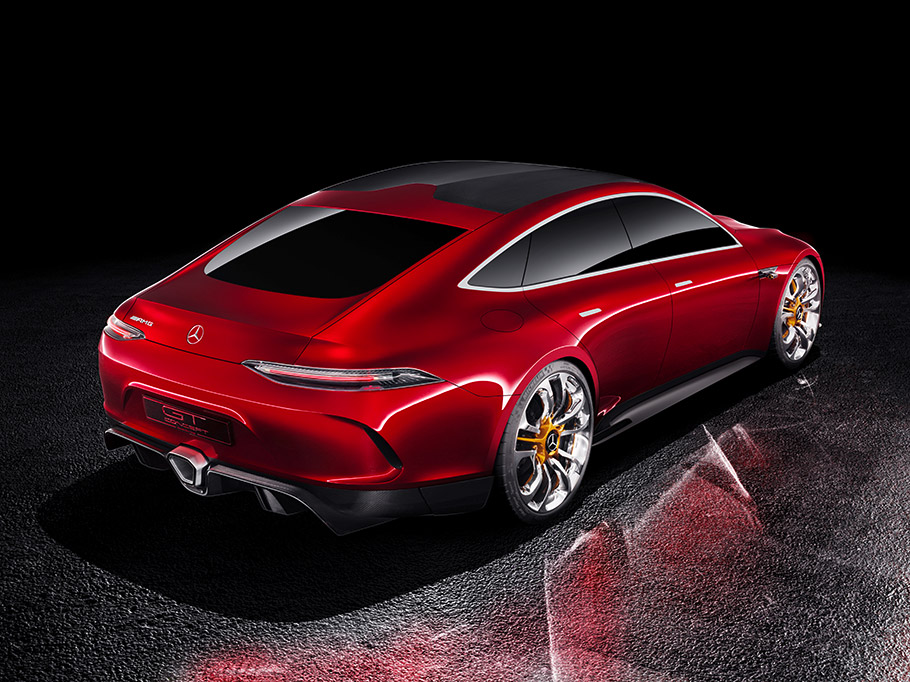 Of course, we do see a 100% Mercedes-Benz vehicle and at the same time an 100% AMG monster. The design stands out with super massive proportions, confident stance and super elegant lines and curves. In fact, even watching this machine is super satisfactory. And there is a fine reason behind this.
Let's start with the front-end. The Panamericana grille, along with the slim headlamps draw the main lines of the mean-looking face. It is further characterized by a massive bonnet and of course, by the super passionate red paint finish.
At the rear, the design team has kept the design super simple, but it is yet super effective and makes this neat visual impact. The back-end features the same style of ultra-thin lamps, all along with modest lines and details. However, the one-pipe exhaust, mounted at the middle is the main feature that enhances the sporty and elegant appearance of the car. Neat!
SEE ALSO: Fostla.de shows a tweaked Mercedes-AMG unit. And it is worth the check out!
The sides of the special Mercedes-AMG vehicles share this very same concept idea of dramatic impact via simplicity. All you see is a thin line and empty space filled with that superior red paint. And it is enhanced by exclusive and super stylish large wheels. In other words, it is beautiful!
Drivetrain system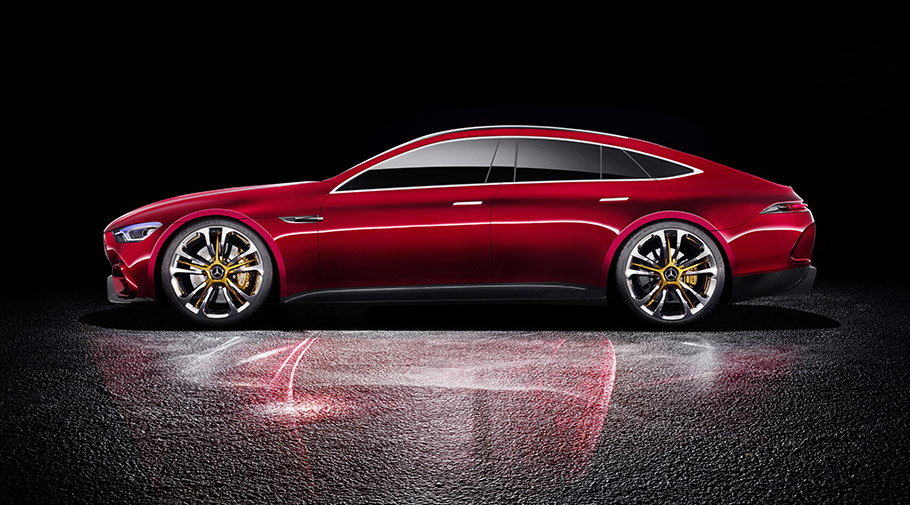 Of course, it is a next-gen one. The Mercedes-AMG GT Concept reveals a special power unit that is exclusively created by the masterminds at AMG headquarters. In fact, the team has proved that there can be a premium sports car that incorporates a hybrid drivetrain system. And not only that, but it can handle the test of enthusiasts and sceptics pretty well.
Based on its experience that was gathered for half a century, AMG GT Concept proudly demonstrates a powerful system that combines the output of a massive 4.0-liter V8 biturbo engine and an electric machine that is tuned to deliver immediate response and super-agile reaction in harmony with driver's mood and intention.
Bottom line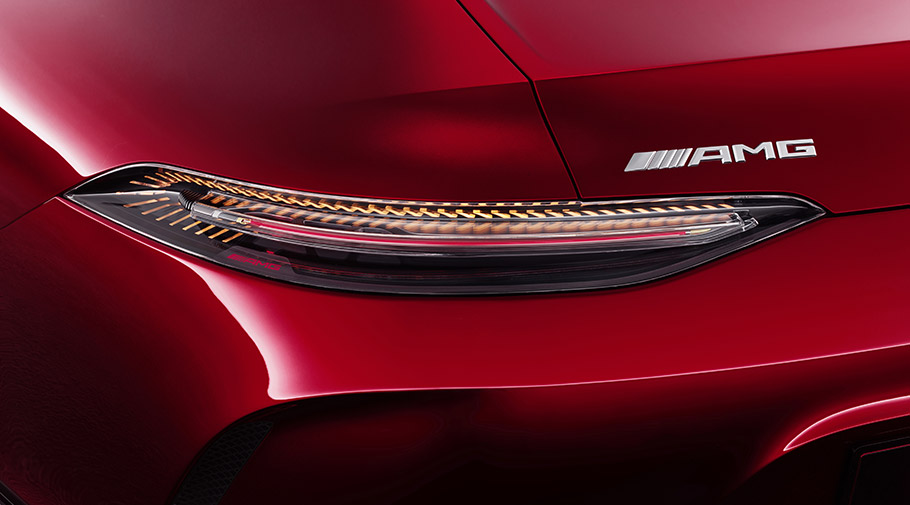 As always, we do expect that this vehicle will demonstrate some astonishing road and track character, numerous cutting edge systems and technologies, all along with some sweet interior driver and passenger-oriented utility features. As for now, we should say that we are indeed impressed by the ambitions and intentions of the Mercedes-AMG alliance. And we secretly hope that this is just the beginning of a new era of masterpieces on tires.
Source: AMG