Startling Mercedes-AMG GT R rivals Porsche 911 with its 655HP

Alpha-N Performance delivers comprehensive tuning for the sports-car
It is always great to see when a tuning specialist brings out the true potential of a machine so powerful like the Mercedes-AMG GT R. And did you know that with the production of this car, the super-luxury car automaker has aimed at models like the Porsche 911? Well, Mercedes did not keep this in secret, instead released great variants of the GT one-after another.
The Mercedes-AMG GT was launched in early 2015, when it showed-off with its twin-turbocharged 4.0 litre V8 unit capable of 462 hp. The GT S that was released simultaneously was given a little but greater force: 510 hp. But at the top of the range stands the radical GT R, which debuted this June at the Goodwood Festival of Speed. Ready or not, it will bring you the experience of 585 hp or exactly 75 more horses than the ultimate rival: the Porsche 911 Turbo S.
SEE ALSO: BMW 1 Series M Coupe has gained an addition of 224 HP. See the Result! 
I have just felt how envious Porsche fans became and unfortunately (for them) I have the information that the tuning specialist at Alpha-N Performance managed to extract from the bi-turbo V8 unit even more force.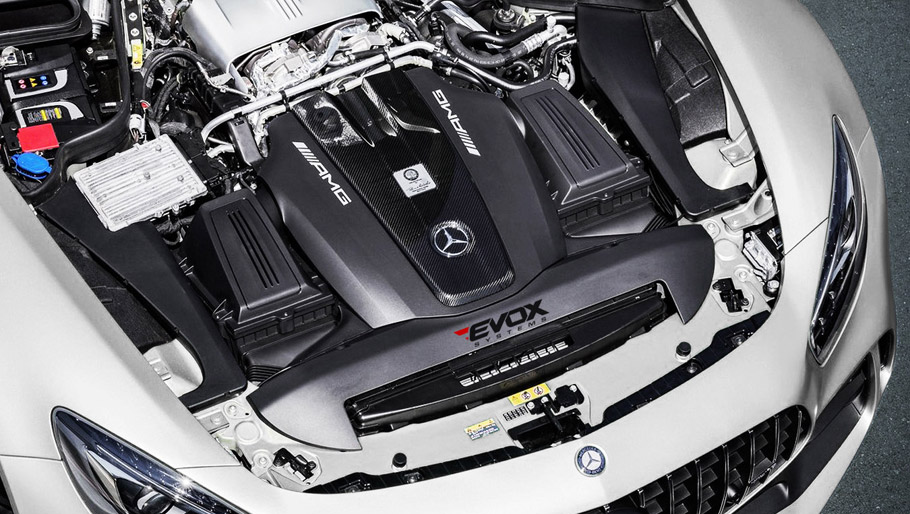 To achieve this, they have developed a two-stage power increase program, which featured the Alpha-N EVOX Tuning kit. Lo and behold, the Mercedes-AMG GT R delivers with ease the 655 hp and 790 Nm. To round out everything nicely, the tuning experts added a set of distinctive OZ Racing Ultraleggera HLT alloys, sized at 20-inches, and perfectly complementing the matt white foil wrap.
How cool is that?
Source: Alpha-N Performance GmbH