All-new Volvo XC90 T8 Twin Engine: The Most Powerful and Cleanest SUV Around the World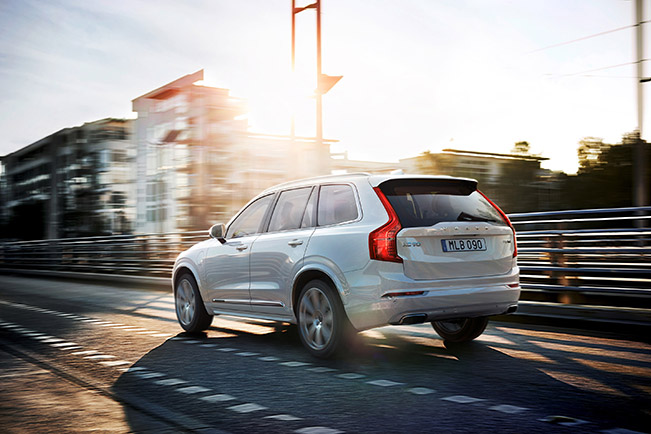 When creating the Volvo XC90 T8, the automaker climbs one step up in the automotive industry. The car is not deprived of any quality and performance features. On the contrary, it demonstrates sufficient stability, dynamics and class.
The spacious 7-seater SUV delivers 400hp and a peak torque of 640Nm combined with ultra-low emissions of 59g/km (TBC). With such power, the SUV can speed up to 62 mph (100 km/h) in 5.9 seconds which is pretty impressive for a car of this size. Let's not forget to mention that there is an 82 horsepower 240 Nm (117 lb-ft) electric motor which is placed on the rear axle and it drives the rear wheels. Yet, is the Volvo XC90 T8 as environmentally friendly as it is proclaimed to be?
Despite the lack of official data, in-house testing has demonstrated that this powertrain can produce 59 grams of CO2 per kilometer. Looking at the statement, the answer to the question above is "yes". The family car definitely delivers the best overall fuel consumption and is eco-friendly.
Additionally, the car offers five different driving modes for unique driving experience. Drivers can choose from: Hybrid, Pure electric, Power mode, AWD and Save.
Under the hood, this Volvo features is equipped with: Drive-E engine, 8-speed automatic gearbox, crankshaft-mounted starter generator (CISG), high-voltage (270–400V) battery, delivering 65kW of power, rear electric motor, two-step braking system, one-of-a-kind cooling and climate system, pre-conditioning. The latter can be done while the car is plugged-in which really allows the battery to last as long as possible in Pure Electric Drive mode.
Source: Volvo