Acura TLX GT Race Car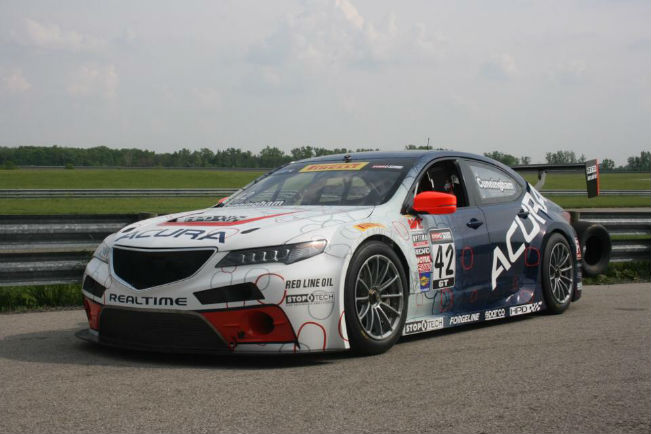 Acura Motorsports has unveiled the new 2015 Acura TLX GT Race Car in Pirelli World Challenge competition. It held at American Honda's "home" circuit, the Mid-Ohio Sports Car Course, in the hands of RealTime Racing owner/driver Peter Cunningham.
Cunningham has driven the Acura in a pair of Pirelli World Challenge events during a doubleheader race weekend. The Pirelli World Challenge series supports with the Honda Indy 200 Verizon IndyCar Series weekend at Mid-Ohio.
"We're excited to debut the Acura TLX GT race car in front of our 'hometown' audience of associates from the many Honda facilities in central Ohio," commented Art St. Cyr, President of Honda Performance Development and Vice President, Auto Operations, American Honda.
"The competition in the Pirelli World Challenge is fierce, including many of the luxury makes the TLX will compete with on the sales floor. Acura has never shied away from a challenge. Instead, we seek it out, both on-track and in the marketplace.", he added.
Developed from the production Acura TLX by HPD and RealTime Racing, the Acura TLX GT comes with HPD chassis and aerodynamic performance parts approved for Pirelli World Challenge competition. The race car is powered by a direct-injected, twin-turbocharged V6 engine, developed by HPD from the production TLX. The TLX GT Race Car also has all-wheel drive, as found in Acura's SH-AWD system.
Source: Acura