Acura Releases More Technical Details on the Super Cool NSX

Acura just released more details on the NSX and I am super excited about that, because this happens right before the market launch of the car. The reason for the disclosed information were the engineers, who lead the development of NSX and have shared more technical details and design strategies two days ago at the SAE 2015 World Congress and Exhibition. At the base of the working process was the goal to create a "New Sports Experience", which required a totally new approach in the body construction, engine development and manufacturing technologies.
So, Acura has used for the first time an innovative multi-material space frame design, which you can view in the gallery below. The result is excellent body rigidity mixed with light weight. In the process of achieving this, the engineers have applied for the first time ablation casting technology, which not only ends in a better rigidity, but also promises exceptional handling and control.
Another first use here is the three-dimensional and ultra-high-strength steel A-pillar, which also supports the high level of the rigidity, crash performance and at the same time delivers great outward visibility.
SEE ALSO: Salute the Next-Gen Acura NSX! [VIDEO]
In terms of aerodynamics, the NSX probably scores the best among all. Note that this happens without the utilization of active aerodynamic elements. In support comes also the three-motor Sport Hybrid power unit, which is cooled through 10 heat exchangers, due to the application of a general airflow management strategy. This optimizes the flow of air around and through the beautiful NSX.
As we know already the car is driven by a twin-turbocharged 75-degree DOHC V6 engine mated to nine-speed dual clutch transmission (DCT) and three-electric motor Sport Hybrid system. The news here is that the twin turbo unit has been confirmed to be 3.5-liters. It will also use racing technology, which will apply both direct and port injection to its design. In addition, the NSX will show one of the highest torque capacities in company's history, due to the Super Handling All-Wheel Drive system.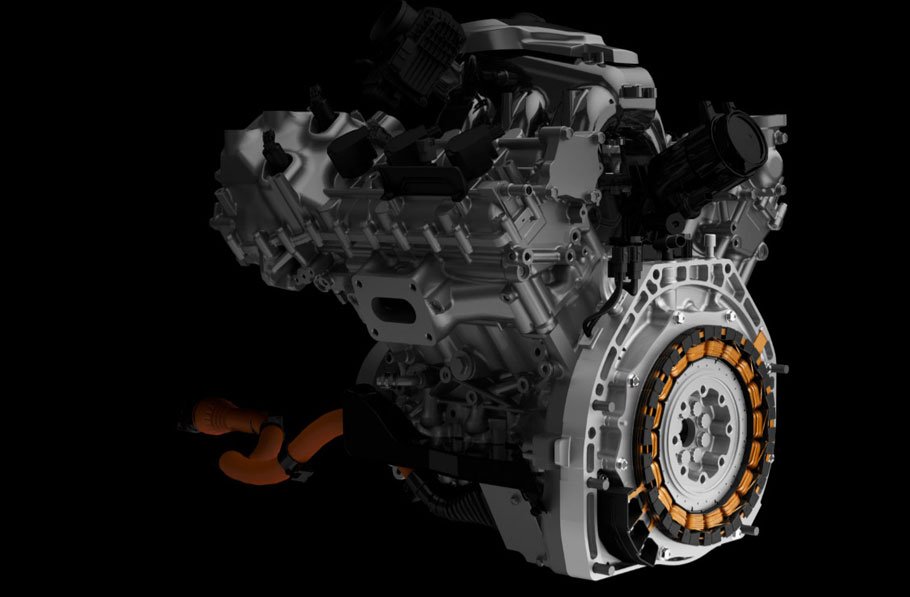 In fact, Super Handling is the last announced super-cool feature that the car will be equipped with. It will proactively respond to driver inputs. This in turn will allow the vehicle achieve more in the line trace and give a substantial support in the changing driving environments.
Everything sounds very exciting, doesn't it?
Source: Acura