Acura presents its latest flagship - RDX compact SUV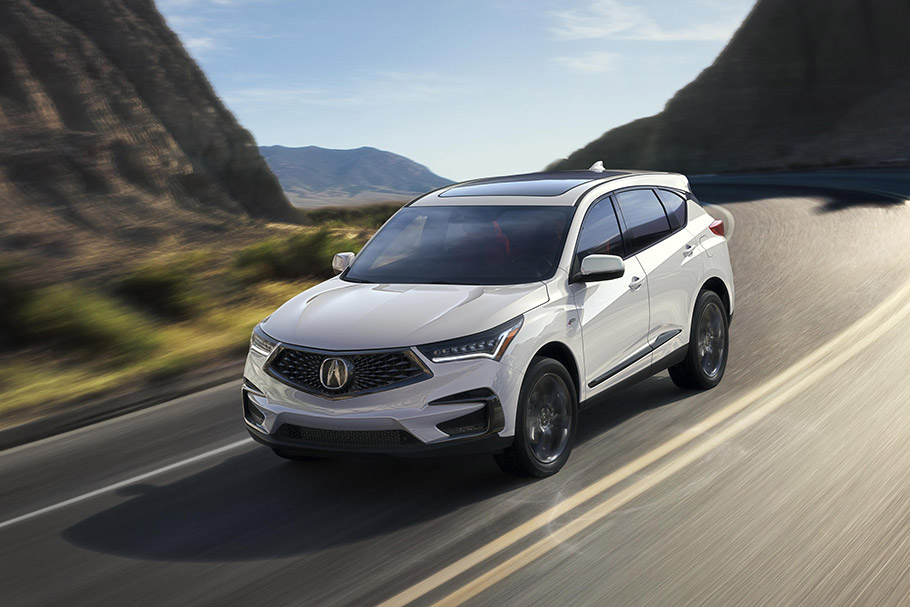 The new 2019 Acura RDX compact SUV has just made its debut and has already made some record sales in June. Being the first of a new generation of Acura vehicles, the new RDX has a lot to demonstrate. So, let's check out what makes this sexy guy a good deal.
First of all, being a next-gen unit, the SUV showcases sexy exterior design with exclusive body and chassis architecture that allows incorporation of new technologies, including True Touchpad Interface, ultra wide panoramic moonroof and Acura ELS Studio 3D premium audio system. Sweet.
In terms of drivetrain system, the RDX is geared with direct-injected turbocharged 2.0-liter 16-valve DOHC VTEC engine, mated to segment's only 10-speed automatic gearbox (10AT). This combination allows smooth and confident acceleration and cornering stability and generates a total of 272 hp and 280 lb-ft of torque. Furthermore, this combination allows way more low-end torque, compared to older models, and especially compared with the 3.5-liter V6 unit. Sweet!
SEE ALSO: Insignia Grand Sport takes home prestigious award
2019 Acura RDX is also the first RDX unit to be designed and assembled in America. And just like its predecessor, the vehicle will be manufactured in East Liberty, Ohio.
It is always good to see how brands evolve and change themselves in the name of delivering better and better products. And now with the new RDX we do see massive improvement, compared to everything we have seen from the brand. And we do hope that this is just the beginning of a new era for Acura. Cheers!
Source: Acura