Next Gen 2017 Acura MDX to Stun Visitors at the New York Auto Show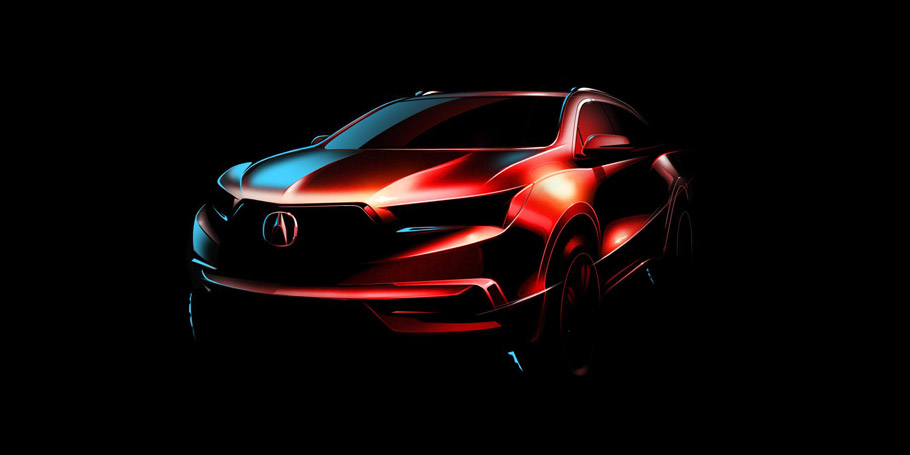 Acura MDX is America's best-selling three-row luxury SUV. Now it is going to be released in its MY2017 variant thus receiving substantial design changes, wide range of features and new drivetrain technology. Besides the teaser that has just been unveiled, the company also stated that the SUV will be making an international debut at the New York Auto Show on March 23. So we are eager to see the redesigned and reengineered MDX.
Scarce information has been disclosed so far, but we know that the model will feature substantial design enhancements, improvements in terms of luxury comfort and convenience features, as well as advanced powertrain technology that is absolutely new. By the way when speaking about drivetrains we must also mention that the new one featured in the MDX will be in concert with the Acura brand's focus on Precision Crafted Performance.
SEE ALSO: Acura Reminds Everyone Why NSX and Precision Concept Are so Awesome 
John Mendel, the executive vice president of American Honda, also confirmed that the company is currently sharpening the focus on the Precision Crafted Performance DNA. This is the reason why 2017 MDX will integrate all styling enhancements and innovative powertrain technology. The goal is to bring Acura closer to the next step in that direction.
An interesting fact is that the MDX is actually the best-selling three-row luxury SUV of all time and Acura's best-selling SUV. It has been sold in more than 50,000 units in each of the past three years. Just like it is now, 2017 Acura MDX will continue to be designed by the Acura Design Studio in Torrance, California and to be produced at the company's Lincoln auto plant, but the East Liberty, Ohio auto plant will also aid the process. The car is slated for production in early 2017.
More information to be revealed near official debut.
Source: Acura