Acura team reveals a second-gen of automated vehicle. Details here!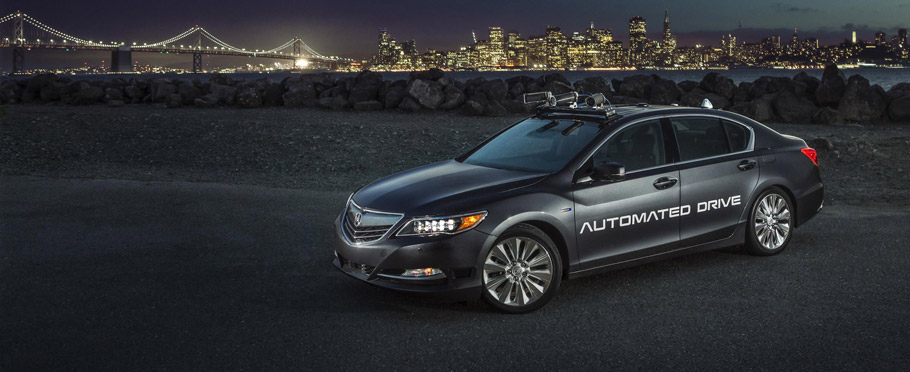 Acura has finally revealed its second-gen automated development vehicle in California, the modified version of RLX Sport Hybrid SH-AWD luxury sedan. This RLX has been geared with fresh suite of radar, Lidar, camera and GPS sensors, better-performing CPUs and GPUs, improved cabling, heat management and circuitry. And all this topped with new and more flexible and intelligent software algorithms, How cool is that?
This special vehicle is designed to achieve high reliability and flexibility by fusing ovelapping information from various sensors at the same time. Furthermore, this idea, known as sensor fusion, allows engineers to validate information from each signal with higher degree of accuracy than can be obtained from only one or from each one independently. In other words, the vehicle's radar sensors are adept at detecting relative positions and velocity of off-board objects with impressive accuracy, while the camera system is best suited to detect objects in any size and shape. As you might already know, similar system is already applied to various Acura sedans and SUVs: yeas, you guessed it, I am talking about the AcuraWatch.
SEE ALSO: 2017 Acura ILX Goes on Sale Today Priced at $27,990 USD
Furthermore, the vehicle will be tested by Honda Research Institute USA at GoMentum Station, in the San Francisco Bay Area. The station contains 20 miles of paved and city-like roadway grids, buildings and some more urban infrastructure imitations.
The test program is scheduled to continue until 2020.
Source: Acura